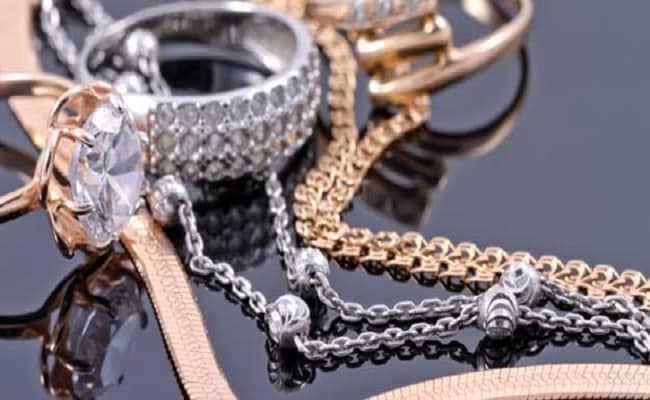 Highlights
MCX gold, silver futures touch Rs 56,191, Rs 77,949 respectively
Global spot precious metal rates halted a record-breaking rally
Demand for dollar, often seen as rival safe-haven, rose on US-China spat
Domestic gold and silver futures clocked new record highs on Friday, tracking gains in previous metal rates which hovered near all-time highs amid concerns about rising COVID-19 cases and on the US-China trade front. Multi Commodity Exchange gold futures rose as much as 0.62 per cent to touch the Rs 56,191 mark, whereas silver futures jumped 2.49 per cent to Rs 77,949 during the session. However, both contracts gave up their entire intraday gains in in the final minutes of trade.
At 4:36 pm, the MCX gold contract for delivery on October 5 traded lower by Rs 15 at Rs 55,830, while the silver contract for delivery on September 4 was down by Rs 22 at Rs 76,030. (Track Current Gold, Silver Prices Here)
The health ministry said on Friday there were 62,538 new infections, taking the country's total to 2.03 million. India is the third nation to pass the unwanted milestone of two million COVID-19 cases, lagging behind only the United States and Brazil.
Globally, both precious metals halted a record-breaking rally, as the dollar got some respite from investors looking for a hedge against the US-China spat, but fears over a worsening pandemic kept bullion on track for its longest streak of weekly gains in about a decade.
Spot gold was last seen trading 0.20 per cent lower at $2,058.55 per ounce, while silver was down 2.20 per cent at $28.30 per ounce
Earlier on Friday, gold had scaled a record peak of $2,072.50 and was headed for a ninth straight weekly gain, and silver registered its highest level recorded since February 2013.
Meanwhile, gold has surged more than 35 per cent so far this year amid increasing COVID-19 cases that have battered economies and prompted unprecedented global stimulus measures.
The dollar index - which gauges the greenback against six currencies - climbed up as much as 0.47 per cent on Friday, rebounding from a two-year low as US President Donald Trump's decision to ban US transactions with two popular Chinese apps weighed on risk sentiment.
The US currency has in many instances been the preferred refuge during the flare-ups between Washington and Beijing.