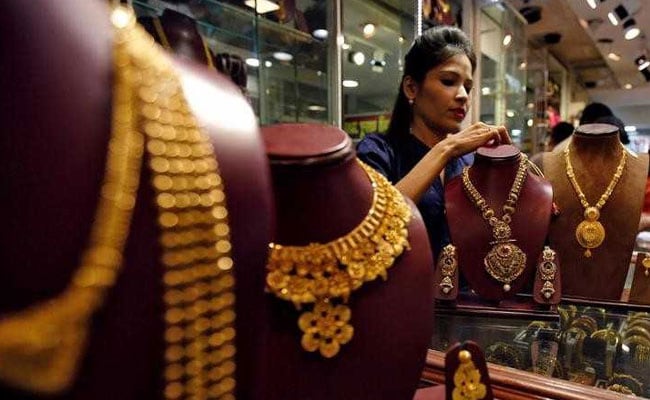 Gold began 2018 on a firm note on Tuesday after prices hit their highest in more than three months, supported by technical factors after breaking above $1,300 an ounce last week.
Spot gold rose 0.2 percent to $1,305.93 an ounce at 0251 GMT, having hit its highest since Sept. 26 at $1,307.63 earlier in the session.
U.S. gold futures fell 0.1 percent to $1,308 an ounce.
Gold has strengthened technically after closing above 200-day and 100-day moving averages over the past two weeks, also breaching key psychological resistance at $1,300 on Friday.
Key support for spot gold on Monday was set at $1,297 an ounce and resistance at $1,311 an ounce, according Reuters technical analyst Wang Tao.
Spot gold rose 13 percent last year to mark its best annual performance since 2010. A wilting U.S. dollar, political tensions and receding concern over the impact of U.S. interest rate hikes fed the rally.
The greenback, in which gold is priced, had its worst performance since 2003 last year, damaged by tensions over North Korea, questions over Russian involvement in U.S. President Donald Trump's election campaign, and persistently low U.S. inflation.
"Gold has clearly benefited from lower U.S. yields and a much weaker U.S. dollar into the year-end and one also suspects, quite a bit of urgent short-covering in a thin market," said Jeffrey Halley, senior market analyst at OANDA.
Gold has risen more than $70 from nearly five-month lows hit in mid-December. Analysts and traders, though, remain cautious on how long the upward trend will hold.
More than half of the $70 rally came in the last week, during the holiday period with much lower-than-normal average daily volumes, Halley said, adding that gold is also overbought.
The 14-day relative strength index (RSI) for spot gold touched 71.63 on Tuesday, it highest since September 2017. An RSI above 70 indicates a commodity is overbought.
"The RSI has been an excellent indicator of short-term price corrections in 2017," Halley said.
Meanwhile, data from the U.S. Commodity Futures Trading Commission on Friday added a touch of bullishness to gold, showing that hedge funds and money managers raised their net long positions in COMEX gold for the second straight week in the week to Dec. 26.
The rally in gold prices and the year-end holiday mood dampened physical demand across Asia last week.
Among other precious metals, spot silver was up 0.1 percent at $16.96.
Spot platinum rose 0.2 percent to $927.49. Palladium was up 0.4 percent at $1,065. Palladium hit its highest since Feb. 2001 at $1,072 last week.
© Thomson Reuters 2018
(Except for the headline, this story has not been edited by NDTV staff and is published from a syndicated feed.)