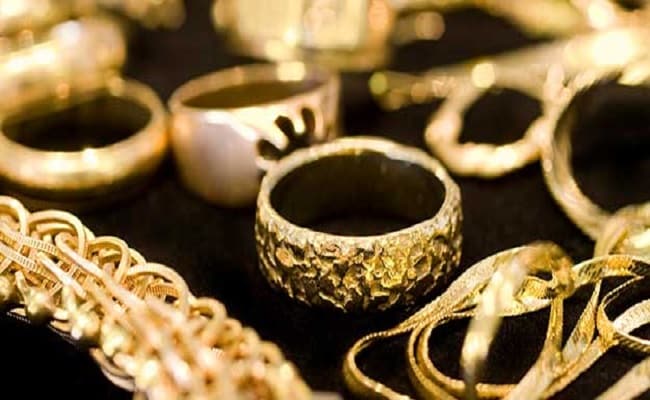 Bengaluru: Gold prices dipped on Monday, giving up early gains as the U.S. dollar rose on expectations that the U.S. Federal Reserve will raise interest rates at its policymaking meeting next week.

The losses, however, remained modest amid jitters over the resignation of Italian Prime Minister Matteo Renzi after he lost a referendum on constitutional reform.

Spot gold slipped 0.3 percent to $1,173.56 an ounce by 0226 GMT. U.S. gold futures fell 0.2 percent to $1,175.80 per ounce.


"Looks like people are buying the U.S. dollar and that is in turn prompting selling in gold," said Yuichi Ikemizu, head of commodity trading at Standard Bank in Tokyo.
"People bought gold after the Italian referendum and it looks like they are selling back."
Investors and Europe's politicians fear victory for Italy's opposition 'No' camp could cause political instability and renewed turmoil for Italy's banks, pushing the euro zone towards a fresh crisis.
The euro sank to 20-months lows in Asia on Monday after the Italian vote.
The dollar index, which measures the greenback against a basket of major currencies, was up 0.7 percent at 101.46, its best one-day rise since Nov. 14.
"Movement in dollar is going to determine the gold price for some time," Ikemizu added.
The U.S. unemployment rate fell to a nine-year low of 4.6 percent in November, as employers added another 178,000 jobs, making it almost certain that the Federal Reserve will raise interest rates later this month.
Positive data usually puts pressure on gold prices, because investors raise bets on a U.S. interest rate hike that would increase the opportunity cost of holding non-yielding bullion.
Speculators reduced their net long position in gold futures and options by 17,843 lots to 103,392 lots, the lowest since February, U.S. Commodity Futures Trading Commission (CFTC) data showed.
Gold premiums in China held near three-year highs this week amid limited supply of the precious metal with traders saying Beijing was restricting imports.
Among other precious metals, silver edged 0.2 percent lower to $16.67 an ounce, after it touched a more than two-week high earlier in the session.
Platinum was down 0.3 percent at $924.50 and palladium slid 0.7 percent to $736.20.
"We expect palladium to continue outperforming and recommend buying palladium on dips against platinum," Mark Keenan, cross commodity strategist at Societe Generale wrote in a note.
"Platinum is also facing headwinds from a weaker South African rand, which makes it more profitable to produce platinum."
© Thomson Reuters 2016
(This story has not been edited by NDTV staff and is auto-generated from a syndicated feed.)