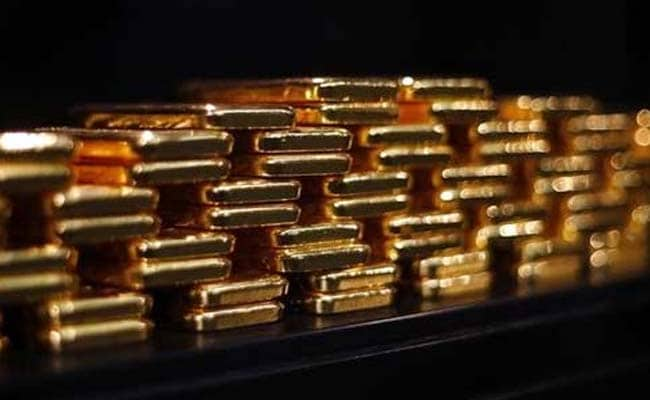 The possibility of a rate hike by the US Federal Reserve remains a big worry for Indian stocks and currency markets, already under pressure amid concerns about weak corporate earnings, sluggish growth and the probability of a deficient monsoon.
Now, domestic rating agency - India Ratings and Research - has warned about a potential crash in prices of gold if the Fed hikes interest rates in the US.
"In the event of a US rate hike, global gold prices could drop and range between $900/oz to $1,050/oz... they will possibly settle at around $1,000/oz. As such, the domestic price of gold may decline and range between Rs 20,500/10gm to Rs 24,000/10gm," India Ratings and Research said in a report on Friday.
Gold prices in India are currently trading around Rs 27,000 per 10 grams, and if India Ratings prediction comes true, prices can fall about 24 per cent to a low of Rs 20,500 per 10 grams.
Commodity prices will feel the heat because a rate hike in the US will cause the dollar to strengthen against other currencies. Commodities such as gold, priced in US dollars, will come under pressure as they will become costlier in other currencies.
Besides, money will move away from safe haven assets such as gold to interest-bearing assets such as bonds if rates go up in the US. This will add pressure on gold.
Interest rates in the US have not gone up for nearly a decade as the Fed kept rates near zero since December 2008 to kick-start the world's biggest economy. This easy money policy resulted in huge influx of foreign funds in emerging market economies such as India, forming the backbone of the rally seen in stock markets and the rupee last year.
A hike in interest rates in the US could trigger redemptions by short-term funds because higher interest rates on newly issued US bonds will be more attractive as an investment option. This is likely to create volatility in stock markets and the rupee.
It is for this reason that Bank of America Merrill Lynch termed the Fed hike as an "even risk" in a report last month; it advised investors to closely track Fed-related developments.
On Thursday, the International Monetary Fund asked the Federal Reserve to delay a rate hike until the first half of 2016 amid signs that some rate setters at the US central bank are pushing for rate hikes to be delayed until there are clearer signs of a sustained recovery.
In its report India Ratings and Research said that gold prices can rise from current levels to Rs 29,500-Rs 30,500 per 10 grams if US continues to delay the interest rate hike and major economies such as Japan and the Eurozone continue with their unconventional monetary policy.