Gold Price In India: Domestic gold futures were stuck in a Rs 415 range on Thursday, despite the global rate climbing up 1 per cent to trade firm above the $1,900 per ounce mark. Multi Commodity Exchange (MCX) gold futures - due for delivery on October 5 - moved between Rs 51,950 and Rs 52,365 in morning deals, a day after closing at Rs 52,254. At 9:52 am, the MCX gold futures contract quoted at Rs 52,100, down Rs 154 - or 0.29 per cent - from its previous close. (Track Gold Price Here)
In the international market, the price of gold climbed 1 per cent on a softer dollar, with an ultra-low interest rate environment and worries over global economic fallout from mounting COVID-19 cases underpinning its safe-haven appeal.
Spot gold was last seen trading 1 per cent higher at $1,936.99 per ounce.
Gold has been one of the most consistent gainers through the six months of coronavirus-led turmoil in financial markets, benefiting from a flood of capital into the world economy and investors seeking a relatively safe location to park money with interest rates at or near zero.
Typically, any sign of uncertainty in the financial markets boosts the appeal of gold as a safe-haven bet, as investors rush away from riskier asset classes.
(Also Read: Gold's "Dream Run" May Continue, Say Analysts)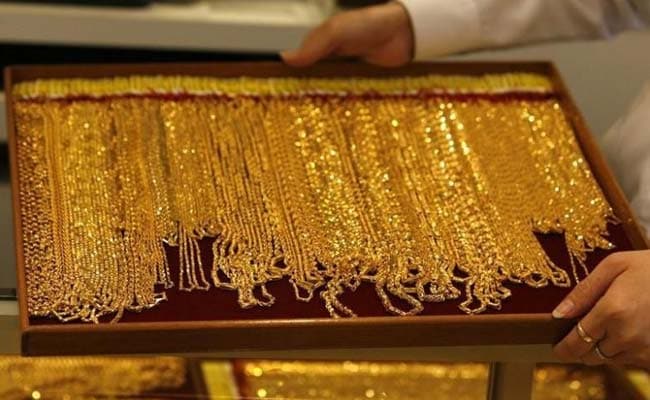 (Gold futures had risen to an all-time high of Rs 56,191 last week)
The opening rate of gold jewellery stood at Rs 52,731 per 10 grams on Thursday, excluding GST, according to Mumbai-based industry body IBJA or India Bullion and Jewellers Association.
#Gold and #Silver Opening #Rates for 13/08/2020#IBJApic.twitter.com/ZpqVnxHnnM

— IBJA (@IBJA1919) August 13, 2020
What Analysts Say
"Gold has witnessed sharp volatility in last few sessions as market players assess further direction after the sharp correction from recent highs," said Ravindra Rao, VP-head commodity research, Kotak Securities.
"Gold may witness choppy trade however for the day we expect selling pressure to emerge at higher levels as ETF (exchange traded fund) buying has slowed down while improved risk sentiment keeps bond yields and equity markets higher."