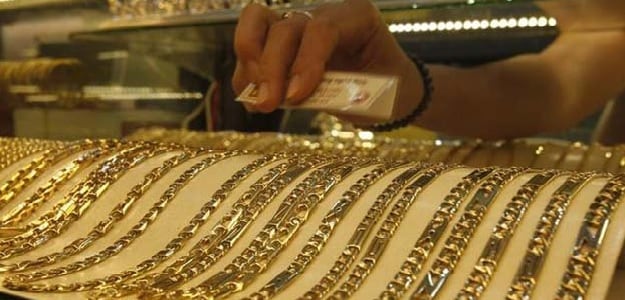 Gold regained its sheen to trade Rs 240 higher at Rs 26,950 per ten grams at the bullion market
today, tracking a firm global trend amid fresh buying by jewellers.
Silver also recovered by Rs 300 to Rs 36,700 per kg on increased offtake by industrial units and coin makers.
The recovery in gold prices was mostly in tandem with a firming trend in global market as Greece shut banks and imposed capital controls, boosting demand for haven assets amid concern of the country's likely exit from the euro zone, traders said.
Besides, fresh buying by domestic jewellers too influenced gold prices, they said.
Gold in London, which normally determines price trend on the domestic front, rallied 1.1 per cent to $1,188.23 an ounce and silver climbed 1.7 per cent to $16.07 an ounce.
In the national capital, gold of 99.9 and 99.5 per cent purity surged by Rs 240 each to Rs 26,950 and Rs 26,800 per ten grams respectively.
Sovereign, however, continued to be asked at previous level of Rs 23,300 per piece of eight grams in scattered deals.
Silver ready also advanced by Rs 300 to Rs 36,700 per kg and weekly-based by Rs 415 to Rs 36,380 per kg.
Silver coins were well maintained at previous level of Rs 54,000 for buying and Rs 55,000 for selling of 100 pieces.