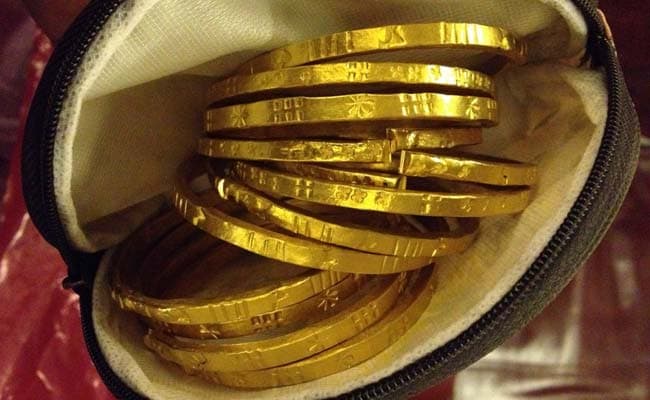 New Delhi
: Gold prices ruled steady at Rs 26,360 per 10 grams at the bullion market on Monday due to the absence of any worthwhile activity from jewellers even as the precious metal weakened in global markets.
Silver, however, eased further by Rs 100 to Rs 34,800 per kg on lack of buying support from industrial units and coin makers.
Traders said restricted buying from jewellers and retailers helped gold prices remain steady.
Globally, gold retreated 0.3 per cent to $1,104.82 an ounce in Singapore as investors awaited the Federal Reserve's decision this week on raising borrowing costs.
In the national capital, gold of 99.9 per cent and 99.5 per cent purity held steady at Rs 26,360 and Rs 26,210 per 10 grams, respectively.
Sovereign also traded at the previous level of Rs 22,100 per piece of 8 grams.
On the other hand, silver ready fell Rs 100 to Rs 34,800 per kg and weekly-based delivery shed Rs 50 to Rs 34,900 per kg.
Silver coins were unaltered at Rs 50,000 for buying and Rs 51,000 for selling of 100 pieces in limited deals.