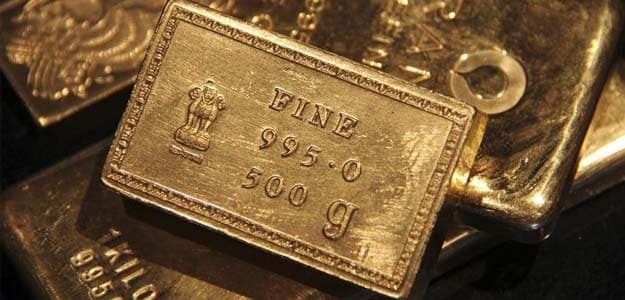 The government is now seeking public feedback on its proposal to launch gold deposit accounts. To review the policy,
log on and comment here
by June 2.
The policy states that the minimum deposit needed is 30 grams; the interest will be exempt from income tax as well as capital gains tax. The interest rate is to be decided by banks.
India imports as much as 800-1,000 tonnes of gold a year. Massive gold imports often skew India's trade balance
The scheme to utilize the 20,000 tonnes of gold available within the country and launch a sovereign gold bond was announced by Finance Minister Arun Jaitley in his budget speech earlier this year. "Though stocks of gold in India are estimated to be over 20,000 tonnes, mostly this gold is neither traded nor monetized," he said.
The move to recycle gold held in households and temple trusts, signals the government's intent to cut shipments into the world's top consumer of the metal.
Gold depositors will earn interest on their gold account, while jewellers can obtain loans on it. Banks and other dealers will be able to monetize the gold.
The sovereign gold bond will be an alternative to purchasing the metal and will carry a fixed rate of interest. Holders will be able to redeem them in cash on the face value of gold. The customer will have the option of redemption either in cash or in gold, which will have to be exercised in the beginning itself (that is, at the time of making the deposit). The tenure of the deposit will be minimum 1 year.
"The amount of interest rate to be given is proposed to be left to the banks to decide. Both principal and interest to be paid to the depositors of gold, will be 'valued' in gold," the draft policy says.
It added, as an example, that if a customer deposits 100 grams of gold and gets 1 per cent interest, then, on maturity he has a credit of 101 grams.
Elaborating other benefits of the scheme, the guidelines said, banks can sell the gold in these accounts to generate foreign currency which can then be loaned to exporters or importers.
Banks can also convert mobilised gold into coins for sale to their customers.
(With agency inputs)