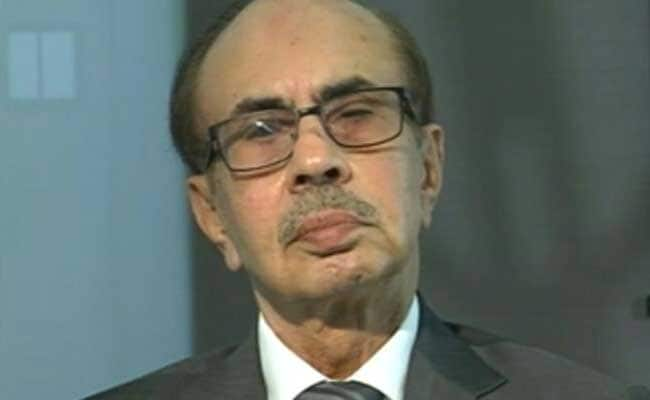 New Delhi:
Diversified firm Godrej Industries on Tuesday reported a consolidated net profit of Rs 89.95 crore for the third quarter ended December 31, 2016.
The company had posted a net profit of Rs 106.03 crore in the year-ago quarter, Godrej Industries said in a BSE filing.
Its consolidated net sales were at Rs 2,153.20 crore during the quarter under review, as against Rs 1,474.18 crore in the corresponding quarter of the last fiscal.
"In Q3 FY17 Godrej Industries Ltd recorded a healthy growth of 34 per cent in consolidated total income and a growth of 105 per cent in consolidated net profit (excluding one-off income of Godrej Agrovet)," said Godrej Industries Chairman A B Godrej.
Its total expenses during the period was at Rs 2,028.64 crore.
Meanwhile, Godrej Industries said its results were not comparable due to changes in the shareholdings of its subsidiaries.
"In view of changes in the company's shareholdings during the period in some of the subsidiaries, joint ventures and associates, the consolidated results for the period are not strictly comparable with those of the previous periods," the company said.
The company posted a consolidated revenue of Rs 368.91 crore from its chemicals division and Rs 159.15 crore from vegetable oil segments during the quarter under review. It was Rs 275.41 crore and Rs 155.45 crore, respectively during the same quarter last fiscal.
"Godrej Agrovet's revenues for the quarter continued to grow by 18 per cent through a healthy mix of organic and acquisitive growth resulting in a strong business profit growth (excluding one-off income) of 369 per cent at PBT level," he said.
While, revenue from estate and property development and animal feed segment in October-December quarter was Rs 559.39 crore and Rs 653.23 crore as against Rs 288.39 crore and Rs 631.53 crore, respectively.
"Godrej Properties had an excellent third quarter with total revenue increasing by 91 per cent and net profit increasing by 185 per cent. The response to its new project launches in Noida and Pune has been excellent despite challenging market conditions," Godrej added.
Over the outlook, he said: "Going forward, through our CREATE strategy, we will continue to strengthen our position in all our core businesses while fostering an inspiring place to work and creating shared value for all our stakeholders."
Shares of Godrej Industries today settled at Rs 516.50 apiece on BSE, up 0.09 per cent from its previous close.
(This story has not been edited by NDTV staff and is auto-generated from a syndicated feed.)