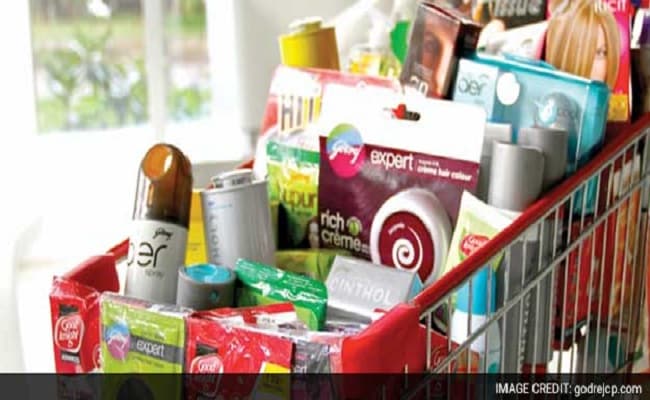 New Delhi
: FMCG major Godrej Consumer Products Ltd (GCPL) on Monday reported an 8.70 per cent decline in consolidated net profit at Rs 225.17 crore for the quarter to June due to tepid sales post-GST (Goods and Services Tax) and higher expenses. The company had posted a net profit of Rs 246.65 crore for the corresponding April-June period a year ago. Net sales during the period under review were up 3.42 per cent at Rs 2,266.69 crore as against Rs 2,191.64 crore of the corresponding quarter of the previous fiscal year, the company said in a filing to the Bombay Stock Exchange (BSE).
Total expenses during the period were at Rs 1,998.88 crore, up 6.53 per cent from Rs 1,876.23 crore a year ago.
For the June quarter, GCPL's revenue from the domestic market grew 5.35 per cent to Rs 1,196.16 crore, from Rs 1,135.39 crore a year earlier.
"While sales in April and May were strong, June sales growth dipped due to channel de-stocking in the run-up to the implementation of the transformative Goods and Services Tax," said GCPL executive chairperson Nisaba Godrej.
Its international business grew by 11 per cent on a constant currency basis.
However, revenue contribution from its Indonesian operations came in lower by 14.17 per cent at Rs 322.88 crore as against Rs 376.20 crore last year.
Revenue from its African market, which includes the Strength of Nature brand, was up 12.87 per cent at Rs 512.26 crore as against 453.83 crore earlier.
"Our Africa cluster continued to perform well with 26 per cent constant currency growth. Indonesia delivered a weak performance with 11 per cent decline, but we expect gradual recovery in growth rates with improving macro-economic conditions," she added.
Contribution from other markets was at 260.27 crore, up 2.49 per cent, from Rs 253.93 crore of the corresponding period of 2016-17.
At 2:11 pm, shares in Godrej Consumer Products were trading 2.22 per cent lower at Rs 1,032.60 apiece on the BSE, whose benchmark Sensex index was trading 170 points, or 0.52 per cent, higher.