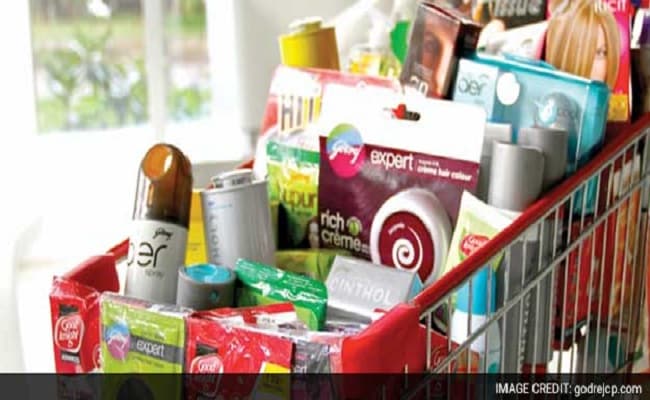 Godrej Consumer Products announced its Q4 results on Tuesday. The company's net profits for the March quarter rose 18% from Rs 251 crore (in the corresponding quarter of 2017 fiscal) to Rs 295 crore. The company has announced a bonanza of dividend to the shareholders amounting to Rs 7 per share (700%) on the share price of Re 1 each. The company's Q4 sales soared 7% to Rs 1,329 crore, while the adjusted Q4 EBITDA soared 22% to Rs 383 crore, the company announced in a stock market filing. The net profit (without exceptional and one-off items) of consolidated business rose by 12% and of India business by 18%.
The company said the net profit margin rose by 22.3% in India business and EBITDA (earnings before interest tax depreciation and amortisation) margin rose by 28.8%. The company also said that during the year ended, the company has granted 111,829 new stock grants to eligible employees under the Employee Stock Grant Scheme (ESGS) and the Company has allotted 127,886 equity shares upon exercise of stock grants under the ESGS.
Nisaba Godrej, executive chairperson, Godrej Consumer Products Ltd, put forward a very optimsitic view of the company in the coming time.
She said, "Our India business delivered a competitive 7% comparable growth, driven by a volume growth of 6%. Our secondary sales growth was higher at 10%. The performance in our international portfolio was relatively muted due to the weakness in Indonesia and Africa. However, we expect to see a strong turnaround in growth rates in fiscal year 2019."
Ms Godrej further said, "During fiscal year 2018, our focused strategy and balanced portfolio enabled us to deliver competitive, profitable growth, despite tough operating conditions in a few of our categories and geographies. Our constant currency sales increased by 9%* and EBITDA increased by 12%, led by robust gross margin expansion."