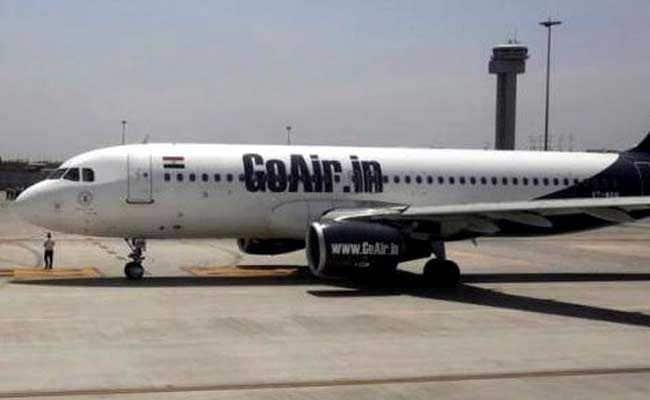 GoAir airline is offering domestic flight tickets starting at an all-inclusive price of Rs 991, according to the official website of GoAir (goair.in). This special fare scheme comes under GoAir's lowest fare offer. Customers willing to avail GoAir's lowest fare special offer can book flight tickets till April 5, 2018. Customers can also avail an extra 10 per cent discount by booking through carrier's app, GoAir added on its official website. The promo code for the same is ' GOAPP10'.
"Enjoy the lowest fares with GoAir! Fly Smart with our fares starting as low as Rs 991. Be smart and save more. Use GOAPP10 and get up to 10% off on bookings through the GoAir app. Hurry, offer valid until April 5th, 2018. Book Now", added GoAir.
GoAir is offering domestic flight tickets starting at Rs 991 from Bagdogra to Guwahati. GoAir airlines is also offering flight tickets at discounted rates on flying from from Guwahati to Bagdogra (starting at Rs 1,346), from Patna to Kolkata (starting at Rs 1,505), from Mumbai to Amhedabad (starting at Rs 1,556), from Patna to Ranchi (starting at Rs 1,560), from Ahmedabad to Mumbai (starting at Rs 1,608), among others.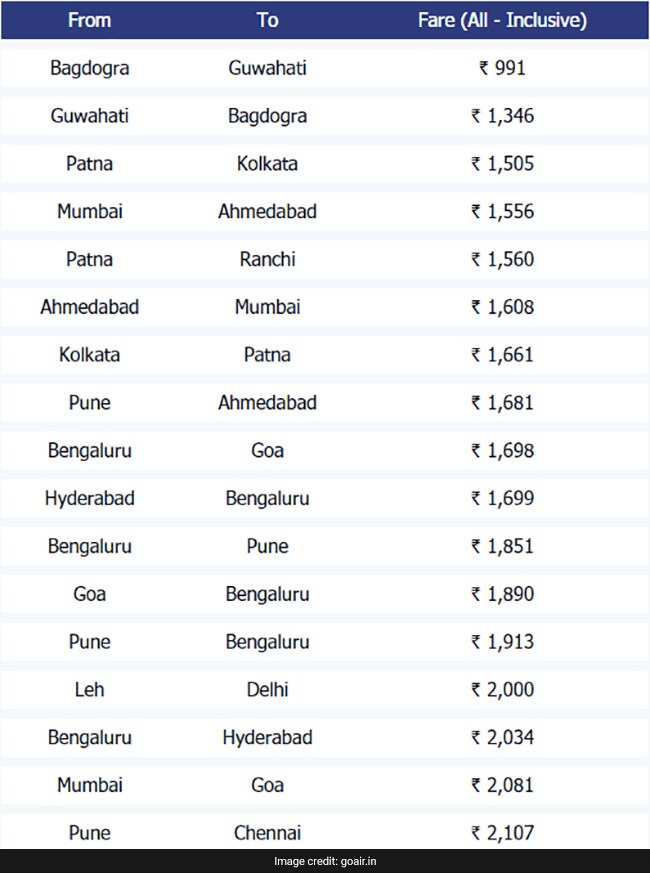 Terms and conditions of GoAir's offer:
1. Standard cancellation and rebooking policy applies on the offer, said GoAir.
2. Fares are valid across selective fare types.
3. Limited seats are available under this offer, GoAir added.
4. Group discount is not applicable on this offer, GoAir said on its website.
5. GoAir reserves the right to cancel / modify / substitute / alter any aspect of this offer either partly or entirely, at its sole discretion without reason or prior notice.