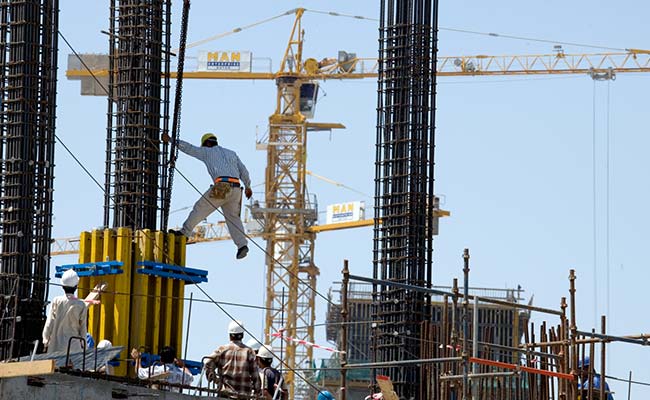 GMR Infrastructure reported a net loss of Rs 725 crore for the January-March quarter of fiscal 2020-2021, compared to a loss of Rs 1126.82 crore on a consolidated basis in the corresponding period of the previous financial year. The company's gross revenue stood at Rs 2,321 crore in the March quarter of fiscal 2021, compared to Rs 2,349 crore in the year-ago period, according to a regulatory filing by the firm to the stock exchanges.
In the entire financial year 2020-21, GMR Infra reported a higher total loss of Rs 3,428 crore and lower revenue at Rs 6,229 crore, compared to a loss of Rs 2,198 crore and revenue of Rs 8,556 crore in fiscal 2019-2020. GMR Infra's total income on a consolidated basis during the March quarter dropped marginally to Rs 2,519.25 crore, compared to Rs 2,554.31 crore in the same quarter of the previous fiscal.
In its statement, GMR Infra said that it is undertaking various initiatives including the sale of stake in certain assets, monetisation of assets, raising finances from financial institutions as well as strategic investors, refinancing of existing debt, and other such strategic initiatives, in order to address the repayment of borrowings and debt.
The GMR group is one of the largest infrastructure development companies in the country and owns and develops various airports, energy utilities, and other urban infrastructure facilities. According to the company, February 2021 was the best month after the first wave of COVID-19, when the passenger traffic reached 60 per cent of pre-Covid levels at the Delhi airport and 64 per cent at the Hyderabad airport.
On Friday, June 18, shares of GMR Infrastructure settled 2.09 per cent lower at Rs 28.15 apiece on the BSE. GMR Infra opened on the BSE at Rs 29.20, inching to an intra day high of Rs 29.20 and an intra day low of Rs 27.40, throughout the trading session on Friday.