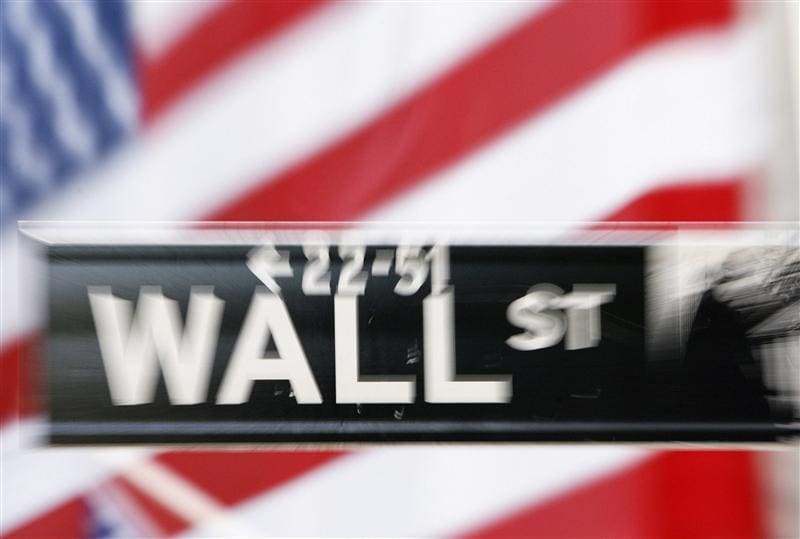 Highlights
Shares of Industrial Finance Corporation of India (IFCI) plunged on Friday after the government exercised the option to convert Rs 923 crore worth of debentures into equity with immediate effect. Atul
San Francisco:
Shares prices slipped from 3-1/2 month highs on major world markets on Wednesday and government bond yields fell as Greek and European officials met on the eurozone debt crisis and after weak Japanese economic data stoked concern about global growth.
The MSCI global share index fell 0.5 per cent to 324.98 after hitting its highest level since early May on Tuesday.
Wall Street stocks retreated, a day after the S&P 500 index hit a four-year intraday high. The Dow Jones industrial average was down 21.05 points, or 0.16 per cent, at 13,182.53. The Standard & Poor's 500 Index was down 0.98 points, or 0.07 per cent, at 1,412.19. The Nasdaq Composite Index was down 0.07 points, or 0.00 per cent, at 3,067.19.
European shares fell from a recent 13-month high as traders locked in gains sparked by hopes of central bank actions to contain the debt crisis and stimulate growth. The FTSEurofirst 300 index of European shares slipped 1 per cent.
Investors flocked to safe-haven U.S. Treasuries after Japan said exports slumped the most in six months in July as shipments to Europe and China fell, rekindling fears over the rate of world economic growth.
"The Treasury market is trading higher this morning as at least a few investors still believe that the economy may have some rough winds ahead, and that the global economy might derail the optimism," said Kevin Giddis, head of fixed income capital markets at Morgan Keegan in Memphis, Tennessee.
Benchmark U.S. 10-year notes were trading 14/32 higher in price to yield 1.7535 per cent, down from 1.80 per cent late Tuesday.
German Bund futures rose to 142.54.
Investors also awaited the minutes of the U.S. Federal Reserve's most recent meeting, due later on Wednesday and will parse for clues on whether the central bank is gearing up for more policy aid as early as its September meeting.
The euro reversed early losses to trade little changed at $1.2472, not far from a seven-week high of $1.2488 on Reuters data on Tuesday.
Greek Prime Minister Antonis Samaras will meet Eurogroup chief Jean-Claude Juncker on Wednesday and German Chancellor Angela Merkel and French President Francois Hollande later this week. He is expected to broach the idea of giving Greece more time to implement budget cuts.
"Any comments that are constructive, giving Greece at least a chance to get an additional bailout package, is something that could support the euro further," said Ulrich Leuchtmann, head of FX research at Commerzbank in London.
GOOD NEWS PRICED IN
Stocks have rallied lately on hopes the European Central Bank will soon start buying Spanish and Italian government bonds to lower borrowing costs, but some analysts said further gains could be limited.
The ECB holds its next policy meeting on September 6, the German constitutional court rules on September 12 on the euro zone's permanent bailout fund, and European finance ministers meet on September 14 and 15.
"It's going to be fascinating after the ECB meeting to see what direction the markets take; we've priced in a lot of the good news already, so I certainly don't think we'll see it rally much), unless we get surprises on the upside," said Ben Le Brun, a Sydney-based market analyst at OptionsXpress.
Brent shed 49 cents to $114.15 after hitting a session low of $113.53. U.S. crude lost 19 cents to $96.65 per barrel.
Investors were on edge over Europe, though the market is underpinned by Middle East tensions and their potential for supply disruption.
Platinum rose to its highest since early May and was set for its biggest one-week gain in 10 months after signs of spreading unrest in top producer South Africa ignited concern among investors over supply.
Spot platinum was up at $1,517.99 an ounce , having risen earlier to a high of $1,524.50. The price has risen by 9.2 per cent since Wednesday last week, making this the largest one-week rally since October 2011.
Spot gold rose to $1,641.20 an ounce.
Copyright @Thomson Reuters 2012