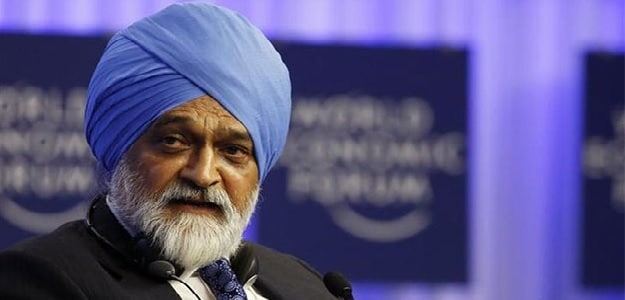 Kolkata
: Globally, people think India's performance improved substantially over the last 10 years, former Deputy Chairman of Planning Commission Montek Singh Ahluwalia said here on Monday.
"In the last 10 years, the global perception has been that the performance of India has improved very substantially. Globally, people perceive India very differently now what they used to 10-12 years ago," Mr Ahluwalia said at a leadership lecture organised by JIS group.
He said the perception is a direct consequence of the actual performance.
After the liberalisation of the economy in 1991, he said, the effect was not felt immediately as things were done very gradually.
He said the net effect was that things moved slowly.
"In 2003, the first big growth rate happened. It had never happened before," Mr Ahluwalia said, adding that in the last two years of the UPA rule, it was not just about the global economic crisis but also about India's own constraints.
On foreign direct investment (FDI), he said successive governments have proved that India wants FDI.
Mr Ahluwalia opined that it is not important for the nation to focus on 8-10 per cent growth rates as sound policy and consistent reforms can sustain 7.5 per cent growth rates.
On labour laws, he said there is no reason why the legislation should be so restrictive and show extreme concern for labour rights.
"The rest of the world will only be happy and bless us," he said.