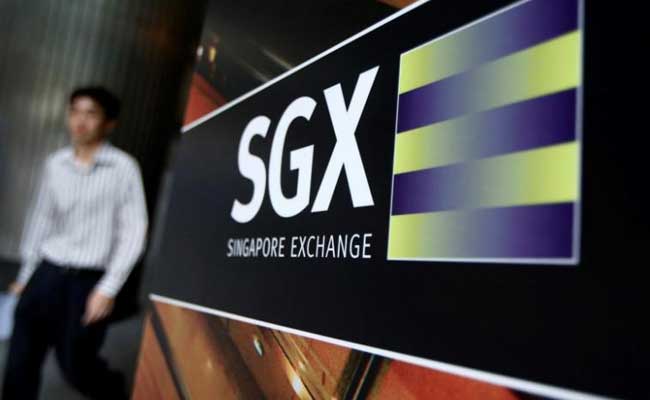 Domestic stock markets are likely to start the week with sharp losses tracking a selloff in global peers as investors panicked about the severity of the coronavirus pandemic amid recession fears. Equity markets across Asia sank in a sea of red with MSCI's broadest index of Asia-Pacific shares outside Japan plummeting 3.0 per cent to a five-month low, Japan's Nikkei falling 4.7 per cent and Australia's commodity-heavy market down 5 per cent. US and European market futures pointed to sharp losses. Wall Street E-Mini futures were down 4.6 per cent, while Europe's EUROSTOXXX 50 and FTSE futures tumbled 4.4 per cent and 4.8 per cent respectively. Crude oil prices nosedived 31.5 per cent to $31.02 a barrel in their biggest percentage slump since the start of the first Gulf War.
Here are 10 things to know about the selloff across global markets:
The Singapore Exchange (SGX) Nifty futures - an early indicator of the National Stock Exchange (NSE) Nifty benchmark index in India - plunged as much as 363 points to hit 10,564.50 ahead of the opening of Indian markets. At 8:24 am, the SGX Nifty futures were down 328.00 points - or 3.00 per cent - at 10,599.50.

Domestic stock markets have plunged in 13 out of past 16 sessions, and benchmark indices S&P BSE Sensex and NSE Nifty are down 8.91 per cent and 9.69 per cent respectively so far this year. Last Friday, the Sensex shed 893.99 points (2.32 per cent) to end at 37,576.62 and the Nifty finished at 10,989.45, down 279.55 points (2.48 per cent) from the previous close.

Risk sentiment around the globe soured due to the unabated spread of the coronavirus outbreak and a plunge in oil prices.

The number of people infected with the coronavirus has topped 107,000 across the world as the outbreak reaches more countries and causes more economic pain. In India, the number rose to 39, a day after five of a family in Kerala tested positive.

Analysts who have been tracking coronavirus news over past few weeks have say the pandemic is a huge negative in the near term, and further correction in the markets cannot be ruled out for the time being.

Crude oil fell by the most since 1991 after Saudi Arabia started a price war with Russia by slashing its selling prices and pledging to unleash its pent-up supply onto a market reeling from falling demand because of the coronavirus outbreak.

The world's top oil exporter plans to raise its production significantly after the collapse of producer group OPEC's supply cut agreement with Russia, a grab for market share reminiscent of a drive in 2014 that slashed prices by about two thirds.

Last week, the US central bank surprised the world with an unscheduled cut in benchmark lending rates, a move which failed to placate the markets already spooked by the severity of the outbreak. Markets are fully priced for at least a half-point rate cut from the Federal Reserve at its scheduled policy meeting on March 18, following last week's emergency easing, and a move toward zero not long after.

The Reserve Bank of India said it is monitoring the situation closely and assured it is ready to act on rates to protect the economy from the coronavirus, acknowledging room to lower rates further if needed.

Investors around the globe are looking at more central banks and authorities to announce measures to shield world economy from the virus. The European Central Bank meets on Thursday and will be under intense pressure to act, but rates there are already deeply negative.