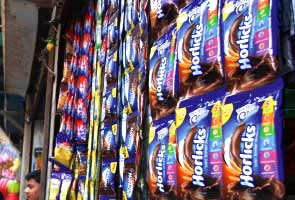 GlaxoSmithKline Consumer Healthcare (GSKCH) is working towards increasing product offerings under its Horlicks brand and strengthen presence in North and West India to enhance its market position.
The company is looking at introducing brand extensions of Horlicks, which brings in revenues in the range of Rs 4,000-5,000 crore annually in the health food drinks segment, alongwith Boost.
"What we are doing at Horlicks is, we are extending it into new formats...What we are also doing with Horlicks now is we are getting into super speciality areas," GlaxoSmithKline Consumer Healthcare (GSKCH) managing director Zubair Ahmed told PTI.
Last year, GSKCH launched Horlicks Pro Mind, which is specifically focused on cognition in children.
"You'll see more products coming out in the speciality range coming as we go forward," he said without elaborating.
"If you rewind about 8-9 years back we had just one Horlicks, today we have Horlicks for diabetics, for children, for women expecting babies, then we have women's Horlicks for working women. So what we have done is we have extended the Horlicks range into various life stages," Mr Ahmed said.
Also, the company is stretching the Horlicks brand into other adjacent categories like biscuits and oats.
"We are extending the range, we are premiumising the range and taking the brand into adjacent categories where brand stretch of Horlicks is possible," he said.
On market expansion, Mr Ahmed said 70 per cent of business on Horlicks comes form east and south and if the company could just replicate that in North and West, it could double the business.
"I believe the headroom for Horlicks itself is huge...The penetration of Horlicks in terms of households is still low double digits," he said.
He said Horlicks and Boost together with product extensions command 65 per cent of the health food drinks category in India.
Commenting on the company's plans to gain a stronger foothold in north and West India, where it is weak, he said, "We embarked on a north and west strategy about two years back and we have put certain benchmark for growths. That is coming, so business is growing in north and west."
When asked if the company plans to bring new products from its parent's stable in the near future, he replied in the negative.
"Ours a science-based company, so unless science is a clear differentiator we won't do a product."
Terming India as the key emerging market, GlaxoSmithKline Plc (GSK) had increased stake in GSKCH to 72.5 per cent in a transaction worth Rs 4,800 crore last year.