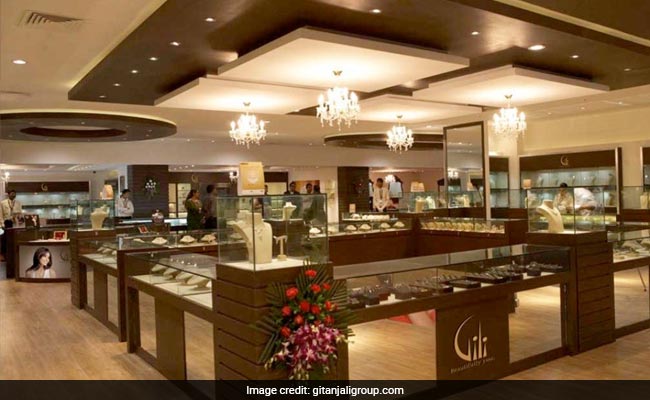 Mumbai:
Shares of Gitanjali Gems extended losses for the fourth consecutive session on Monday -- plunging almost 10 per cent to its lower circuit level at Rs 33.80 per scrip. The shares continued the plunge a day after the Enforcement Directorate (ED) conducted search operations in six franchise-based outlets located in four malls in Kolkata in connection with $1.8 billion banking fraud case.
Shares of PNB, too, declined by 8 per cent to trade at Rs 115.60 per share after the Central Bureau of Investigation (CBI) on Monday sealed the Brady House Branch of the bank as multiple probe agencies continued with their probe into the multi-crore fraud.
The shares of the two companies started to decline following the country's second largest state-run bank PNB's declaration of unearthing a fraud of Rs 11,515 crore involving diamantaire Nirav Modi.
The fraud, which included money-laundering among others, concerned the Firestar Diamonds group in which the CBI booked Modi, his wife Ami, brother Nishal Modi and uncle and business partner Mehul Choksi -- who promotes the luxury jewellery brand Gitanjali Gems.
Last week, the ED launched a nationwide raid on the offices, showrooms and workshops of Nirav Modi. The CBI registered an FIR against the Gitanjali Group of companies based on a complaint registered by the PNB. On Sunday, the ED conducted searches at over 45 more locations in 15 cities across India in connection with the fraud. The sell off has wiped out about $1.7 billion, or more than a quarter of the bank's market value, since it disclosed the fraud last Wednesday. Other bank stocks with exposure to the fraudulent transactions that PNB says began in 2011 also fell.
(Except for the headline, this story has not been edited by NDTV staff and is published from a syndicated feed.)