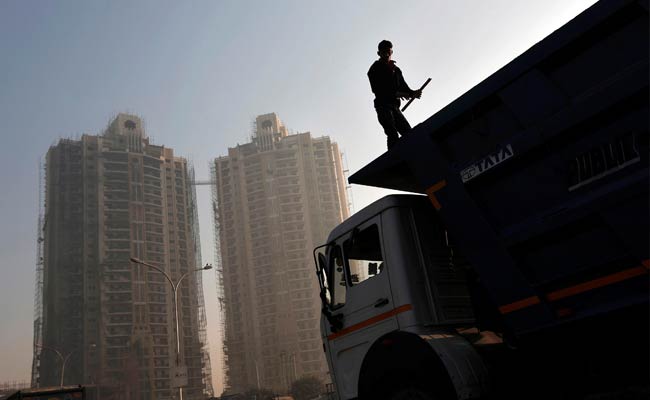 Highlights
Economy likely to grow at 7.1% in FY17, advanced GDP estimates
Figure based on data mostly available till October: Chief Statistician
If economy grows as predicted, it will be slowest pace in three years
Indian economy is likely to grow at 7.1 per cent this fiscal (2016-17), according to advanced GDP estimates released by the Central Statistics Office today. But the estimate is based on data mostly available till October, said Chief Statistician TCA Anant, which means the impact from demonetisation is yet to be factored in.
Here are 10 key highlights:
If the economy grows at 7.1 per cent as predicted, it will be the slowest pace of expansion in three years. In 2015-16, the economy had expanded at 7.6 per cent and at 7.2 per cent in 2014-15.

The Statistics Office will further revise its estimate for the year when it releases data for the third quarter, the chief statistician said. The growth rate forecast is also lower than other estimates which were released before demonetisation. The International Monetary Fund or IMF had in October projected Indian economy to grow at 7.6 per cent in 2016-17. The Economic Survey had forecast a GDP growth in the range between 7 per cent and 7.5 per cent.

The advance estimates of GDP growth are typically released by the Statistics Office in February. But this year, they have been released earlier as the government plans to bring forward the presentation of the Union Budget to February 1.

So far this year, the Indian economy expanded by 7.1 per cent and 7.3 per cent in the first and second quarters of 2016-17. But analysts say that the GDP growth numbers in the next two quarters are likely to be hit due the cash crunch following the notes ban.

Recent data back economists' concerns that consumption demand has been hit significantly. The Nikkei purchasing managers' index for December signalled contractions in both manufacturing and the dominant services sector, which contributes about 60 per cent of GDP.

The impact of demonetisation is still playing out and at this juncture it is difficult to estimate the extent to which notes ban will hurt economic growth this year, analysts say. Some analysts even see the impact stretching to the next financial year, starting April 1.

Analysts say that after the GDP growth rate could drop sharply if demonetisation is taken into account. "Take demonetisation into account, the rate will substantially drop," said Aneesh Srivastava, chief investment officer of IDBI Federal Life Insurance.

Countering naysayers who have predicted that demonetisation will have a severely adverse effect on the economy, Finance Minister Arun Jaitley recently said that tax collections are up. So are the life insurance business, petroleum consumption, tourism and investments in mutual funds, the minister said.

However, with loan growth languishing at two-decade lows and economic growth slowing, the chances of further rate cuts from the RBI have increased.

The Reserve Bank of India is most likely to lower its key policy rate (repo rate) main policy rate to 6 per cent from 6.25 per cent, at its February 8 review, a Bloomberg survey shows.