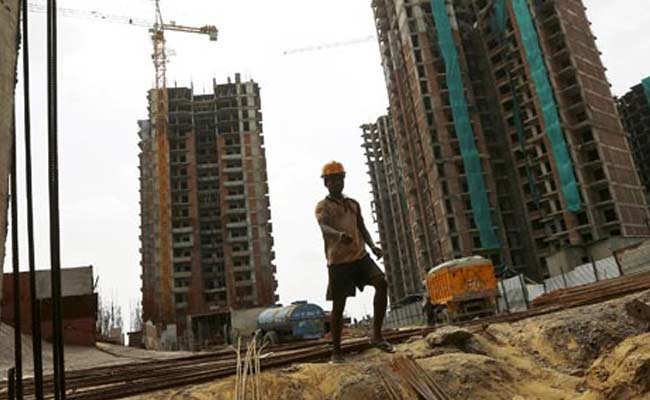 Government will release the Gross Domestic Product (GDP) data for the first quarter of the financial year on Friday. Reports are expecting the GDP growth to be 7.6 per cent. Friday's GDP data will mark the first quarterly report of the current financial year which began on April 1, 2018. The first quarter of the fiscal year FY19 has witnessed an improvement in economic activity. Index of Industrial Production (IIP) has grown at 5.2 per cent during April-June 2018 compared with 1.9 per cent during the corresponding period in the previous year.
Q1 GDP Data: Here are 5 things to expect
1. According to a report of CARE Ratings, growth profits has been buoyant in first quarter of the currency financial year. The credit off take has picked up and there has been an uptick in construction activity as well as government expenditure. The real estate sector has also shown some pick up after the implementation of RERA (Real Estate Regulatory Authority).
2. The favorable base effect from the comparable previous quarter along with improved corporate sector performance is likely to push up the manufacturing sector growth to 9.3 per cent in first quarter of FY19.
3. The rabi harvest was good and this will get reflected in growth in agriculture GVA (Gross Value Added) this time. A favorable base effect will also provide an upward bias in GDP growth for this quarter, the report added.
4. Report suggests that domestic demand was strong in the quarter, driven primarily by manufacturing activity that remained solid despite elevated oil prices and a weakening Indian rupee.
4. Aggregate bank deposit has also grown at 7.6 per cent (yoy) while the bank credit grew at 12.8 per cent (yoy) in April-June 2018. Reports expect the sector to grow 8.3 per cent, at a near constant pace witnessed in the comparable previous quarter.
5. There has been a growth in the production of coal, IIP (Index of Industrial Production) - mining growth for the quarter was higher at 5.4 per cent compared with 1.1 per cent in first quarter of FY18. Therefore, mining and quarrying sector is expected to grow by around 5.1 per cent in Q1-FY19, the report said.