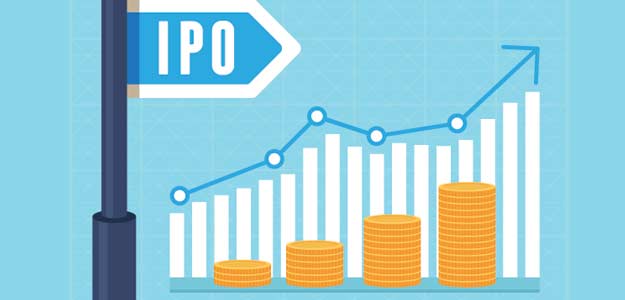 New Delhi: Indian firms raised nearly Rs 49,000 crore through the equity market route in the current fiscal ending tomorrow, a slump of 17 per cent year-on-year.

A major revival was however witnessed in the IPO market after nearly four dismal years, said Pranav Haldea Managing Director Prime Database.

In all, Rs 48,952 crore was mobilised through public equity markets in 2015-16 as compared with Rs 58,801 crore last year, shows a report by Prime.

In the equity space, funds were mobilised through Offer- for-Sale (OFS) via the stock exchange mechanism, qualified institutional placement (QIP) and initial public offers (IPO).

Of the total, funds worth Rs 19,822 crore were raised through OFS, another Rs 14,772 crore came from IPOs and Rs 14,358 crore via QIPs.

Despite turbulent secondary markets, 24 main-board IPOs hit the capital markets, collectively raising Rs 14,461 crore.

In comparison, eight initial share-sale plans was launched in the last fiscal to mobilise 2,770 crore.

The year again witnessed significant activity in the SME platforms as 50 SME IPOs collected Rs 311 crore.

The largest IPO was from Interglobe Aviation, which runs budget carrier IndiGo, for Rs 3,017 crore. The average deal size was high Rs 603 crore.


The next financial year looks promising as there are 25 companies holding Sebi's approval to raise over Rs 12,500 crore through IPO and another six firms are awaiting the regulator's nod to mobilise Rs 3,0000 crore via initial share-sale programme, Haldea said.
Many more filings are expected in the near future, he added.
OFS, mostly used for dilution of promoters' holdings, made up 40 per cent of the overall funds raised through public issuance of equities. Firms mobilised Rs 19,822 crore through this route, lower than Rs 26,935 crore mopped-up in 2014-15.
The government's divestment proceeds of Rs 19,576 crore accounted for most of the OFS funds. The largest OFS was of Indian Oil, which fetched Rs 9,396 crore followed by NTPC (Rs 5,032 crore).
Further, companies garnered Rs 9,239 crore through rights issue in the current fiscal, higher than Rs 6,750 crore raised in the preceding year.
The largest rights issue during the current fiscal was from Tata Motors (Rs 7,498 crore) followed by IL&FS Transportation (Rs 740 crore), Sun Pharma Advanced (Rs 250 crore) and Fortune Financial Services (Rs 204 crore).
Apart from equities, Rs 33,812 crore was raised in the public bonds market, significantly higher than Rs 9,713 crore garnered in the preceding fiscal.
(This story has not been edited by NDTV staff and is auto-generated from a syndicated feed.)