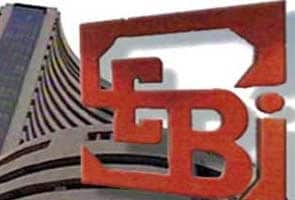 Mumbai:
Fund raising by listed companies through preferential allotment of shares has plunged nearly 60 per cent to Rs 7,073 crore in the first four months of 2014 as against the same period last year.
During January-April 2013, firms had garnered Rs 17,612 crore through issuance of shares to their respective promoters and shareholders on a preferential basis, according to data available with the Securities and Exchange Board of India (Sebi).
On preferential basis, the companies had raised Rs 809 crore in January, Rs 686 crore in February, Rs 2,418 crore in March and Rs 3,160 crore in April, this year.
The data with market regulator Sebi was available only till April.
During the first four months of 2014, the total number of preferential issues stood at 137 as against 122 in the year-ago period.
According to the latest data available with Sebi, the fund mop-up through preferential issues in April (Rs 3,160 crore) was the highest amount garnered by the companies since December last year when funds raised through preferential allotments had reached Rs 6,943 crore.
"There were 28 preferential allotments (Rs 3,160 crore) listed at BSE and NSE during April 2014 as compared to 39 preferential allotments (Rs 2,418 crore) in March 2014," Sebi said.
Of the total amount garnered in April, Rs 2,797 crore was from 10 preferential issues listed at both the BSE and NSE.
Besides, Rs 315 crore was raised from 15 issues listed only on National Stock Exchange (NSE) while Rs 48 crore came from 3 issues on Bombay Stock Exchange (BSE).
Allotment of shares on preferential basis is likely to get further boost after the Sebi board last week decided to replace the closing price norm with volume weighted average price in the pricing formula for such issues.