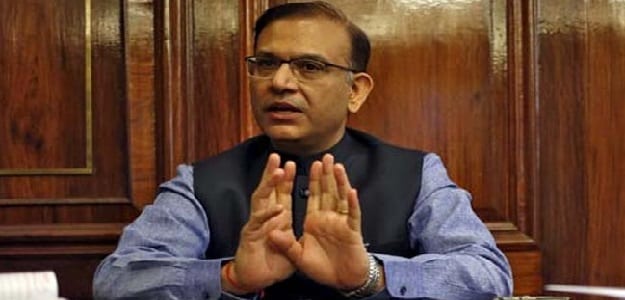 New Delhi
: Amid outrage over liquor baron Vijay Mallya leaving the country, the government on Thursday said nobody will be spared and full force of law will be applied against wilful defaulters.
"As far as wilful defaulters are concerned we have taken very swift action...nobody will be spared. The full force of law will be applied against wilful defaulters," Minister of State for Finance Jayant Sinha said during his intervention on the Budget debate in the Lok Sabha.
The minister further said that out of 7,686 wilful defaulters who owe Rs 66,190 crore to public sector banks, suits have been filed in 6,816 cases and FIRs lodged in 1,669 cases.
Banks have initiated action under the Securitisation and Reconstruction of Financial Assets and Enforcement of Security Interest Act (Sarfaesi) Act in 584 such cases, he said.
During the day, Finance Minister Arun Jaitley told reporters that banks should have acted earlier to stop Mr Mallya from going abroad.
Liquor baron Mr Mallya, who is facing legal proceedings for alleged loan defaults of Rs 9,000 crore by his group, left the country on March 2, even as banks have approached the courts to seek orders restraining him from going abroad.
Mr Sinha said as much as Rs 8 lakh crore were stressed assets in the entire banking system and the government in coordination with RBI (Reserve Bank of India) is taking policy measures to deal with the problem which can be attributed to "policy paralysis and crony capitalism of the previous government".
Responding to the criticism of Budget, Mr Sinha said several budgets have "come and gone" but the one unveiled by Mr Jaitley on February 29 was a "super hit Budget," which tried to create a balance between the needs increasing public spending and fiscal prudence.
Stressing that the government has taken bold decisions and unprecedented measures to deal with the problem of bad loans, Mr Sinha said that once someone is declared wilful defaulter, the doors of financial system are shut.
"It's not possible to borrow again and effectively as far as their businesses are concerned and their own individual career as business people are concerned, once you are declared wilful defaulters doors are closed to you as far as borrowing from India's financial system is concerned. It is a very painful conclusion to their business activity," he said.
The steps taken by the government to deal with stressed assets includes empowering banks and addressing the structural problems facing sector like power, steel and highways. "We have equipped the banks through data bank, joint liability forum, strategic debt restructuring (SDR) to swiftly take action as far as resolution of stressed assets are concerned," he said.
There are 29 SDR cases which are underway where promoters are being replaced, he said, adding that it is an unprecedented change.
The government, he said, also favours consolidation among public sector banks as they would be better equipped to deal with the problem of bad loans.
"Rather than have too many weak banks, better off with few stronger banks," he said.
As regards fiscal deficit, he said, the government has tried to maintain balance between "today and tomorrow" as whatever is borrowed by the state has to be repaid by the future generation.
The Budget has attempted to restrict the fiscal deficit at 3.5 per cent of the GDP for 2016-17 in line with the fiscal consolidation roadmap.
He further said the government borrowing rate has come down to 7.6 per cent as compared to 8 per cent earlier on account of improvement in macroeconomic situation.