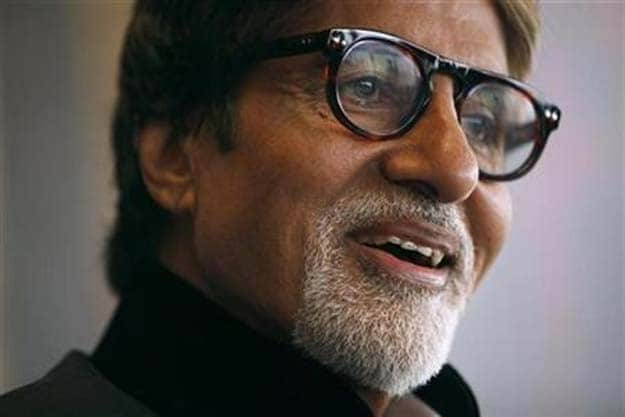 Bollywood superstar Amitabh Bachchan's investment in local search engine firm Just Dial has turned out to be a smart move. Just Dial, which listed on the stock exchanges in June this year, is among the few firms that have been a success story on the Dalal Street this year. Many others are trading below their issue price.

Just Dial shares jumped as much as 5 per cent on Monday after the company reported strong numbers for the September quarter last week. Just Dial's profit rose to Rs 28.66 crore in the second quarter, a 98 per cent year-on-year rise as against Rs 14.48 crore in the year ago period. Sales jumped 28.5 per cent year-on-year to Rs 112.66 crore.

Strong earnings and a unique business model have led to sharp gains in Just Dial shares. Mr Bachchan, who owns 0.1 per cent stake in Just Dial, has seen his investment in the company grow 100-times in a matter of just two years.


Just Dial, which signed up Mr Bachchan as its brand ambassador for a period of three years from December 28, 2010, had allocated 62,794 shares at a price of Rs 10 in 2011, according to a disclosure in the company's red herring prospectus.
The shares were then valued at Rs 6.27 lakh. Today they are worth Rs 6.6 crore.
Mr Bachchan got shares at Rs 10 a piece, at a hefty discount to retail investors, who got shares at Rs 477 apiece. But Just Dial has proved to be a money spinner for retail investors too.
At current price of Rs 1,044.50 per share, Just Dial shares have more than doubled since listing on June 5. They have also outperformed the broader markets. The BSE Sensex has gained just 6 per cent since June 5.
Why have investors warmed up to Just Dial, which provides information to the users and connect buyers to sellers? Players like Just Dial are proxies for playing into India's internet and e-commerce space, Nikhil Vora, managing director of IDFC Securities to India's, had told NDTV earlier.