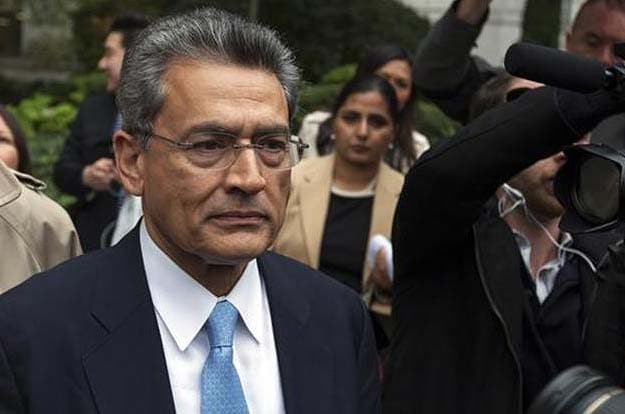 New York:
Rajat Gupta, former Goldman Sachs Director, has begun his two-year jail term for insider trading after losing his appeal against paying nearly $14 million in civil penalties and ban on serving as a public company officer.
India-born Mr Gupta, 65, will now have to pay $13.9 million as penalty in the US Securities and Exchange Commission's parallel insider trading case against him, in addition to the $5 million fine in the criminal case and $6.2 million restitution to Goldman Sachs.
A three-judge bench of the US Court of Appeals for the 2nd Circuit on Tuesday denied Mr Gupta's plea to overturn the decision of the district court that had imposed a permanent injunction prohibiting the former McKinsey head from serving as an officer or director of a public company, associating with brokers, dealers or investment advisors, and further violating securities law.
The district court had also ordered Mr Gupta to pay the $13.9 million civil penalty, equal to three times the profits gained and losses avoided by one-time billionaire hedge fund founder Raj Rajaratnam.
The setback for Mr Gupta came the same day he reported to the Federal Medical Center-Devens in Ayer, Massachusetts, to begin his two-year prison sentence on insider trading charges.
A spokesperson for the centre told PTI that Mr Gupta had "surrendered" to the prison on Tuesday.
Mr Gupta was undergoing routine medical tests, which could take a day to be completed.
Following the tests, Mr Gupta will be lodged in the satellite camp near the centre.
According to initial information available on the facility's website, Mr Gupta has been described as a 65-year old "Asian male".