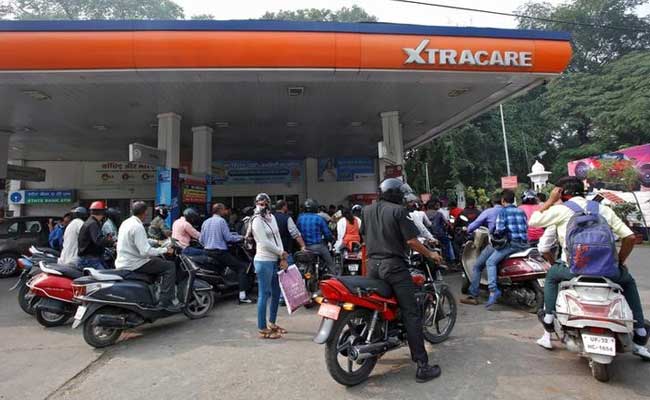 Highlights
Currently, oil marketing companies revise rates daily in five cities
Daily price revision pilot implementation successful, says Indian Oil
Retail prices to become more reflective of market conditions, it adds
Public sector oil marketing companies will revise petrol and diesel prices across the country on a daily basis, Indian Oil said on Thursday. Currently, fuel prices are revised on a daily basis in five cities. The oil marketing companies had earlier implemented daily revision of petrol and diesel prices on a pilot basis in Udaipur, Jamshedpur, Puducherry, Chandigarh and Vishakhapatnam from May 1, 2017. In a statement, Indian Oil said: "After its successful implementation, public Sector oil marketing companies have now decided to start daily revision in retail selling price of petrol and diesel in the entire country with effect from 16th June, 2017."
Daily price revisions of petrol and diesel will make the retail prices more reflective of the current market conditions, minimising the volatility in the fuel prices. "Further, it will lead to increased transparency in the system and enable smoother flow of products from refinery/depots to retail outlets," said Indian Oil Corp, the country's largest fuel retailer. Many developed countries revise the prices of petrol and diesel on a daily basis.
Indian Oil also said: "Public sector oil marketing companies are steps to establish an appropriate mechanism for conveying the prices to consumers every day, including daily publishing of the prices in newspaper, prominent displays of prices at the retail outlets, sending of price related data/SMS from the centralized locations, mobile apps etc."
State-run oil companies - Indian Oil Corporation, Bharat Petroleum Corporation and Hindustan Petroleum Corporation - operate 90 per cent of the retail outlets in the country.
Petrol and diesel prices are currently determined by global crude prices and the value of the rupee against the dollar as India imports bulk of its energy requirement.