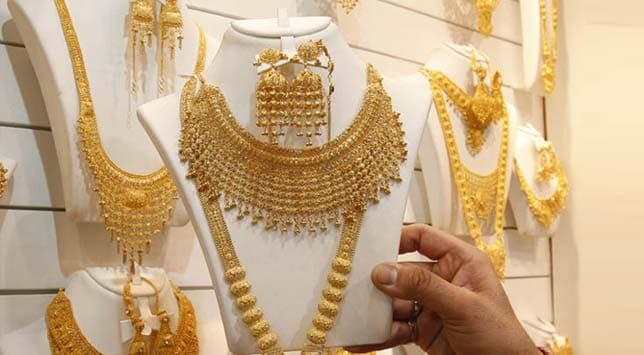 Highlights
DK Mehrotra, Chairman of country's largest life insurer, Life Insurance Corporation of India or LIC, speaks to NDTV Profit's Vijay Iyer about how the market volatility and regulatory issues affected the company in the last fiscal and what kind of steps th
New Delhi:
A former employee of L&T Infotech has joined a sexual discrimination lawsuit against the company seeking $100 million in compensation. In an amended court complaint, the employee has also alleged that a H1-B immigration visa fraud was "rampant" in the company.

New Jersey resident Nanda Pai has joined the sexual discrimination class action lawsuit filed by former L&T Infotech employee Deepa Shanbhag alleging that she too was discriminated against because of her gender and was told to choose between her work and family when she got pregnant.


Shanbhag and Pai are seeking $100 million in compensation for punitive damages from Indian conglomerate Larsen & Toubro and its New Jersey-based subsidiary L&T Infotech.


In a 27-page amended complaint filed in the US District Court in New Jersey, Pai has made detailed allegations that L&T made "false statements to the US government" for getting H1-B visas for its employees in and around 2008 and made her a "scapegoat" when the "substantive shortcomings and documentary discrepancies" were revealed in an audit.

In Mumbai, L&T Infotech declined to comment on the matter as it is sub judice.

H-1B work visa is used by companies to employ workers in specialty occupations that require theoretical or technical expertise in specialised fields in the US.

Pai alleged that her signatures were forged in some documents, which would have made her look responsible for the "massive immigration fraud."

Pai said the company misrepresented the wages it paid to its employees in its visa applications to the US government. The company did not follow the rules when filing documentation for green card for its workers, she added.

"Pai was increasingly concerned and distressed at the immigration fraud which appeared to be rampant in the workplace," the complaint said, adding that she was "advised to stay silent" when she raised the issue of the immigration fraud and the subsequent "massive cover-up operation" with her employers.


Pai alleged the company falsified applicants' experience while applying for extension of the H1-B visas in order to avoid payment of higher wages, provided false job descriptions in the H1-B applications to the US government, submitted false information in applications for L1-B work visas and gave incorrect job description of its employees in connection with their green card applications.

The company is also blamed for "circumventing the H1-B visa quotas under federal law by applying for and obtaining business visas based on false representations to the US government," the lawsuit claimed.

L&T's immigration processing department was in India and was responsible for all of the visa application preparation, Pai said.

She further alleged that the company "increased" her workload substantially when she informed them about her pregnancy, telling her to "quit her employment with L&T Infotech if she wanted to be a mother" whenever she complained to them.

She claimed her health had deteriorated significantly during her pregnancy because of the workload.
Pai's employment was eventually terminated in 2010. In her lawsuit, Shanbhag had alleged that L&T Infotech discriminated against its female employees on the basis of sex with respect to job assignment, compensation and created a "hostile and abusive climate" for them.

Shanbhag had sought $20 million in damages from L&T Infotech, which she said "discriminated against her and other employees on grounds of sex and pregnancy".

The lawsuit also claims that Shanbhag, Pai and other women employees were "repeatedly subjected to an unrelenting barrage of sexual harassment and were witness to sexist criticism of other women employees" from L&T Infotech's managers.

In one instance, Shanbhag's immediate supervisor had told her she was replacing "a dreadful woman who did not know how to dress".