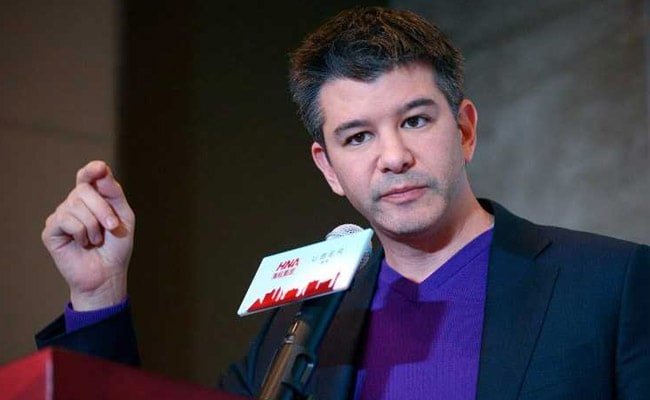 Highlights
Travis Kalanick starts an investment fund called 10100
Kalanick's new fund to oversee for-profit as well as not-for profit work
Twitter was abuzz with speculation behind the meaning of fund's name
Travis Kalanick, the former CEO of Uber, announced on Wednesday in a Twitter post that he is going to start an investment fund called 10100. The overarching theme of the new fund, pronounced "ten-one-hundred", will be to invest in real estate, ecommerce and emerging innovation in China and India, Kalanick said in a tweet. The fund will oversee for-profit investments as well as non-profit work and focus on education and future of cities, Kalanick said.
He writes on twitter, "Over the past few months i have started thinking about what's next. I have begun making inveestments, joining boards, working with entrepreneurs and non-profits. Today i am announcing the creation of a fund called 10100, home to my passions, investments, ideas and big ideas. It will be overseeing my for-profit investments as well as my non-profit work."
Twitter was abuzz with speculation behind the meaning of the new fund's name. One user suggested that it could be a reference "Googol" or "10 to the power 100." Kalanick was not immediately available to respond to additional queries regarding his new venture. Kalanick, co-founder the San Francisco-based ride hailing startup Uber, resigned in June under pressure from investors after a string of setbacks.
After Travis Kalanick left, Expedia chief Dara Khosrowshahi was chosen to replace him as the next CEO, as the ride-hailing giant looks to move past a rough patch. Mr Khosrowshahi emerged as the leader among three finalists for the job during company board meetings over the weekend.
Former GE CEO Jeff Immelt, whose name was on the shortlist, had removed himself from the running for the top job.
© Thomson Reuters 2018
(Except for the headline, this story has not been edited by NDTV staff and is published from a syndicated feed.)