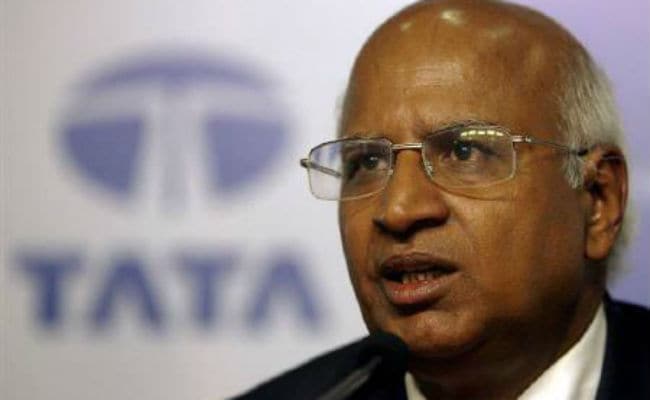 Highlights
S Ramadorai has resigned from the posts of chairman of NSDA and NSDC
Mr Ramadorai had stepped down as vice chairman of TCS in October 2014
He was associated with TCS for 42 years
Former TCS chief S Ramadorai, a key official driving the government's ambitious skill development agenda, has resigned from the posts of chairman of National Skill Development Agency (NSDA) and National Skill Development Corporation (NSDC).
This has sparked speculation that Mr Ramadorai, 71, could be headed back to the Tata group. Last week, the board of Tata Sons, which controls India's biggest conglomerate, had ousted Cyrus Mistry as the group's chairman. It had also disbanded the five-member advisory team of Mr Mistry.
Three members of the executive council - NS Rajan, Madhu Kannan and Nirmalya Kumar - had also quit last week.
Ratan Tata, interim chairman of India's Tata Sons conglomerate, is likely to announce a revamped top management structure for the $100 billion group soon, news agency Reuters reported citing sources.
Mr Ramadorai had stepped down as vice chairman of TCS in October 2014, on attaining the age of 70 as per the company's policy.
He was associated with TCS for 42 years, having taken charge as CEO in 1996 when the company's revenues were at $155 million. In October 2009, he completed his tenure as CEO, TCS's revenues stood at a $6 billion.
Mr Ramadorai is also chairman of the Bombay Stock Exchange (BSE Limited) and AirAsia (India), the Tata's airline joint venture with Malaysia's AirAsia Bhd.
Last week, current CEO of TCS, N Chandrasekaran, and Ralf Speth, CEO of Jaguar Land Rover, were appointed as additional directors of Tata Sons board.
In January 2011, the government had appointed Mr Ramadorai as the adviser to the Prime Minister in the National Council on Skill Development, in the rank of a Cabinet Minister. The council was later subsumed into the National Skill Development Agency in June 2013.