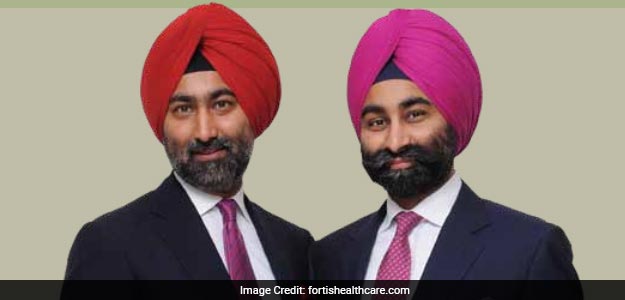 Highlights
Malvinder and Shivinder Mohan Singh have been fined Rs 2,600 crore
They have been charged with 'concealing' facts about 2008 Ranbaxy deal
Japanese Daiichi Sankyo bought Ranbaxy for $2.4 billion in 2008
Billionaire Malvinder Mohan Singh and his younger brother Shivinder Mohan Singh have been asked to pay nearly Rs 2,600 crore in fine to Daiichi Sankyo, for "suppressing and misrepresenting" facts about the 2008 deal involving the sale of controlling stake in Ranbaxy to the Japanese drugmaker.
The penalty was decided by a Singapore court that was hearing an arbitration case filed by Daiichi Sankyo in 2013.
The Singh brothers, former Ranbaxy promoters, had sold their stake in the drugmaker to Daiichi Sankyo for $2.4 billion in 2008.
Daiichi Sankyo later sold Ranbaxy to Mumbai-based Sun Pharma. The deal came against the backdrop of a slew of sanctions imposed by the US drug regulator on Ranbaxy over concerns about manufacturing processes at its plants.
After selling Ranbaxy, the Singh brothers got into hospitals business under the Fortis brand. They also own financial services firm Religare Enterprises.
Last year, Shivinder Mohan Singh stepped down from the hospital chain to
take up full-time "sewa"
at the Radha Soami Satsang Beas.
In a press statement, RHC Holdings, which held 27 per cent stake in erstwhile Ranbaxy, said that they will be exploring further legal options to challenge the fine.