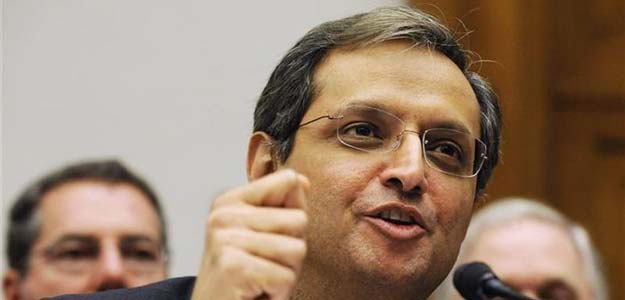 London:
Former Citigroup chief executive Vikram Pandit has taken a stake in London-based currency transfer start-up Transferwise, adding to his portfolio of financial technology investments.
"Thrilled to welcome Vikram Pandit, previously CEO of Citi to join TransferWise as an investor," Transferwise co-founder Kristo Kaarmann tweeted on Tuesday.
Transferwise said Mr Pandit invested during its $58 million fundraising in January, but it declined to say how much he put in.
That fundraising valued the four-year-old online money transfer group at about $1 billion. Other investors include Silicon Valley venture-capital firm Andreessen Horowitz and British billionaire Richard Branson.
Transferwise said this year's fundraising helped it expand globally, including opening US offices. It plans to launch in Australia in the next few months, and now has 400 staff.
India-born Mr Pandit was Citigroup CEO from 2007 and steered it through the financial crisis until he resigned in October 2012.
He has previously invested in Orchard, which helps institutional investors buy loans originated by marketplace lenders; Dataminr, which analyses tweets and other data to alert finance professionals; bitcoin payment processor Coinbase; and online student lender CommonBond.
© Thomson Reuters 2015