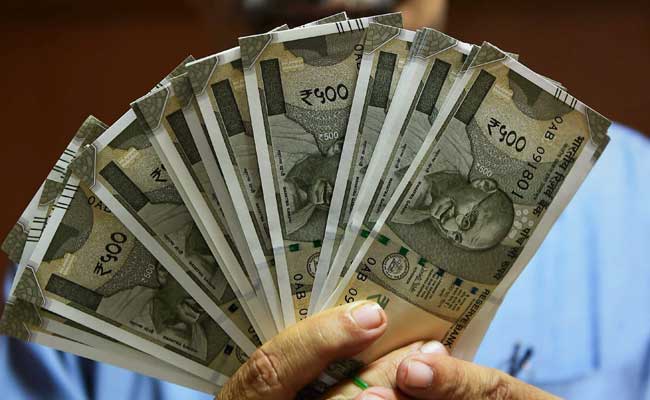 India's April-June current account deficit widened to 2.4 per cent of gross domestic product, or $14.3 billion - its highest in four years - as imports surged. But strong capital inflows comfortably covered up the gap, data from the Reserve Bank of India showed on Friday. Imports pushed the trade deficit to $41.2 billion, from $23.8 billion in the same period a year ago. In the quarter ending June last year, the current account deficit was 0.1 per cent or $401 million. It is now at its highest level since the June quarter of 2013. The widening of the year-on-year deficit was primarily due to a larger increase in merchandise imports relative to exports, the RBI said in its release.
Despite a wider current account gap, the balance of payments surplus was $11.4 billion in April-June, compared with $6.97 billion a year ago, helped by strong dollar inflows that boosted the rupee 0.43 per cent during the quarter. India's capital surplus, which includes foreign direct investment and portfolio inflows, stood at $25.4 billion compared with a $7.18 billion surplus a year ago.
Meanwhile, in another release on Friday, RBI said that India's foreign-exchange reserves rose past $400 billion for the first time ever. The strengthening reserves will help the RBI prevent rupee volatility ahead of an expected reduction in US stimulus, say analysts.
Global brokerage Nomura expects India's current account deficit to widen to 1.5% of GDP in 2017, from 0.6% in 2016, but sees net capital inflows - higher net FDI inflows as well as portfolio investments - to more than fund the current account deficit.
Rupee Impact
"Rupee will move towards the 65 mark/dollar during the course of the year. The higher forex reserves are due to high capital flows even in the face of current account deficit increasing, "says Madan Sabnavis, chief economist of Care Ratings. By March, India Ratings expects rupee in the range of 65-65.5 against the dollar. In noon trade, the rupee was trading at 64.03 against the US dollar.
Mr Sabnavis expects foreign portfolio investment in debt segment to slow down and this could pressurise the current account deficit. "In particular, foreign portfolio investment has propped up the capital account to result in higher forex reserves in net terms. This may not be sustainable as foreign portfolio investment levels in debt are getting exhausted the flow would slow down. Equity flows will not be able to sustain the same considering that the CAD will be under pressure with widening trade deficit and just about stable invisible flows," he says.
Domestic brokerage Edelweiss Securities expects a "modestly weakening bias" in the rupee going forward. "As regards rupee, persistent dollar weakness is reflecting in much stronger rupee so far than anticipated. However, this is weighing on trade balance. Also, RBI has stepped-up intervention in the forex market to prevent rupee appreciation. Thus, we continue to see modestly weakening bias in rupee, although given the recent strength, we are revising our average USD/INR forecast for FY18 from 66 to 65, while maintaining 66 for FY19."