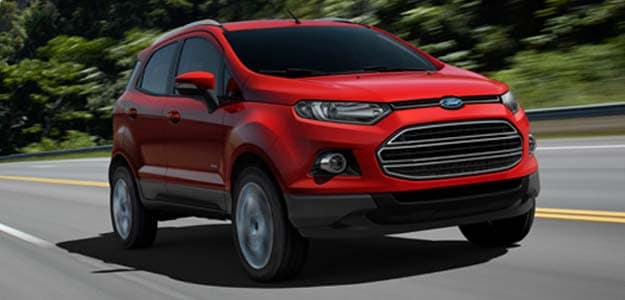 New Delhi:
Ford India said on Wednesday that it has stopped bookings of some of the variants of its compact sports utility vehicle EcoSport in the wake of heavy demand.
"We are witnessing an extended waiting period on certain variants and have temporarily stopped taking bookings on a few variants," a Ford India spokesperson said without specifying details.
The company also did not share the amount of booking backlog.
According to dealer sources, the stopping of bookings differ from dealerships to dealerships. While some dealers have stopped bookings of entry-level variant of the diesel version, others are not taking orders for top-end and mid-level variants of the EcoSport in diesel option.
Some other dealers have also stopped bookings for the optional variant of the one-litre Ecoboost engine-powered petrol variant.
Ford India had launched the EcoSport on June 26 and the company had said it received 30,000 bookings within 17 days of the launch of the vehicle.
According to SIAM figures, till July the company has sold 8,717 units of EcoSport and in July it clocked 4,715 units.
The 1.5 litre petrol variant is available between Rs 5.59 lakh and Rs 8.44 lakh (ex-showroom Delhi). The 1.5 litre diesel option is priced from Rs 6.69 lakh to Rs 8.99 lakh (ex-showroom Delhi).
The EcoSport with 1 litre petrol with Ecoboost technology ranges from at Rs 7.89 lakh to Rs 8.28 lakh (ex-showroom Delhi).
In July Ford India had announced recall of 972 units of the diesel variants of the EcoSport to rectify a part in the engine starting system.