Highlights
$150-billion IT sector has seen major upheavals in past few months
Big Data professionals ruled the roost when it came to hiring in 2016
Demand for R and Python have spiked as compared to last year
The past few months have seen some major upheavals in India's $150-billion IT sector, impacting the three million plus tech workers who are part of the industry. Restrictions on H-1B visas by the Trump administration - a mainstay for IT companies to run their foreign operations - along with reports of performance-linked job cuts have created an air of uncertainty among India's tech workers. While on one side IT companies are moving to
automate repetitive jobs,
new age tools like Spark and techniques like machine learning are disrupting the industry, a report said.
IT professionals can increase their salaries by up to a third through analytics upskilling, according to the 2017 Trends Reports published by online education portal Jigsaw Academy and Analytics Vidhya, a forum of analytics professionals in India.
While Big Data professionals ruled the roost when it came to hiring in 2016, machine learning has emerged as the most sought after skill in 2017,
the report
said. The shift has been spurred by a greater need for artificial intelligence of which machine learning forms a big part. The trend report noted that a combination of Big Data and machine learning skills ensures being recruited with a sizable pay package.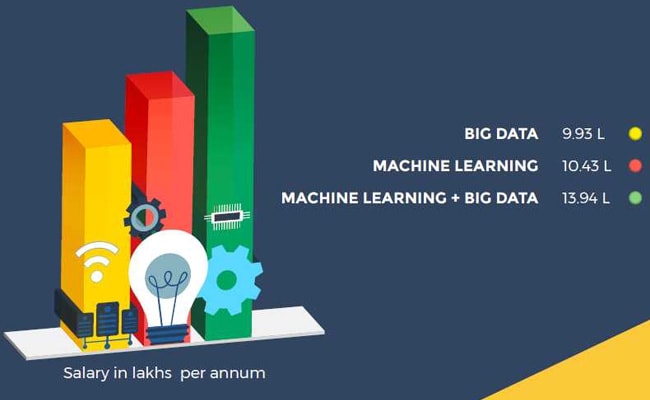 Source: Analytics Vidhya

The report also said IT workers with the ability to work with multiple software tools command a higher salary. The demand for R (a popular data analytics tool) and Python has spiked as compared to last year, indicating the arrival of open source tools as the top and best paying skills to have, the report added.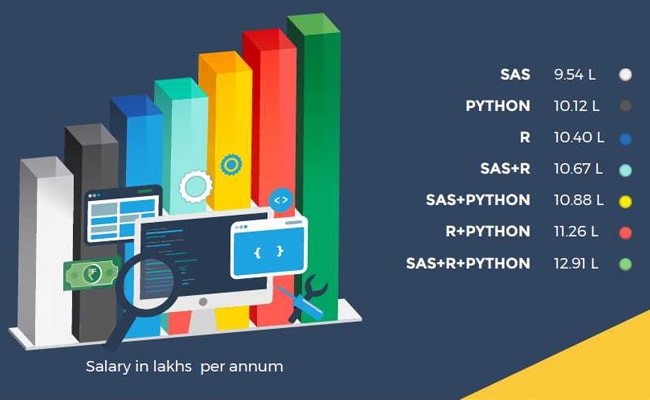 (This story has not been edited by NDTV staff and is auto-generated from a syndicated feed.)