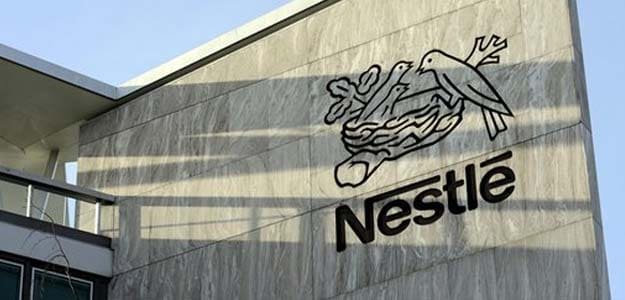 Paris:
Grocery manufacturers are struggling to adapt to the online world and need to invest in smarter packaging, presentation and supply chains to reap the long term benefits.
E-commerce accounts for just 3.7 per cent of sales for fast-moving items like food, drinks and personal care products, market researcher Kantar Worldpanel says, forecasting a rise to 5 per cent by 2016 as supermarkets develop their web sites and online only retailers like Amazon and Ocado take them on.
Greater e-commerce could save money with more targeted marketing, including via social media, and lower product development costs, but industry insiders say manufacturers are put off innovation by the so-far small volumes of goods sold over the internet.
At a recent meeting of the Consumer Goods Forum (CGF) in Paris, Amazon Vice President of Consumables Doug Herrington berated them over the presentation of their goods, saying his firm had to photograph items to show their scale.
"This is a space you should have been a leader in and instead I find we have to innovate on your behalf," he said, noting items often arrived leaking or in unattractive bubble wrap. "The first moment of truth for the customer is not what's on the site, it's what arrives at their home."
Unprepared
Most food makers remain "seriously unprepared for online retailing," said Rabobank analyst John David Roeg saying they would have to expand their product assortments, since online shoppers are more likely to use search terms like "organic yogurt" or "gluten-free bread".
Iglo Group, which hopes its Birds Eye frozen foods will generate 25 per cent of sales online by 2017 from 10 per cent now, said it was streamlining product names and information alongside testing promotions encouraging bulk purchases.
"If you have the wrong words at the beginning, someone who is accessing through a mobile (phone) might just see 'frozen pea' and have no idea what size pack it is, if it's peas and sweet corn, peas and carrots or just peas," general marketing manager Cheryl Calverley said.
"It's a really new market though, so everyone's trying new things," she told Reuters.
Some manufacturers are toying with their own ecommerce sites but only in niche areas, with firms like L'Oreal, Nestle and Procter & Gamble selling small amounts of cosmetics, coffee, chocolate and shampoo directly.
Nestle's Nespresso coffee brand is unusual in that it gets 60 per cent of its sales from its own websites, but the company said the plan was not to bypass retailers.
The world's largest food maker, which gets about 3 to 4 per cent of its sales online, says it has created ad hoc online product name and descriptions, advanced images and how-to videos that link to retailers' websites but was proceeding cautiously.
"We know that we have to engage with players that are going to set these platforms up," Nestle chief executive Paul Bulcke said in an interview. "Because of our success and history, that could be a liability - because you hold on to what you know."
Asked about bespoke products or packaging, Nestle cited its Gerber brand as an example of how "the online space requires ad hoc packaging" with an infant formula package available just on Amazon.
Winners and Losers
An online migration would ultimately lead to better consumer data and therefore less product inventory throughout the supply chain, Roeg said, reducing working capital and new product development costs by allowing for small, targeted trials.
Fabio Vacirca, global managing director of Accenture's consumer goods & services practice, also said margins would improve, despite a wider offering. "A digital shelf is virtually infinite, so we will probably see more (product) complexity."
But cheaper digital marketing, unlimited shelf space and the elimination of slotting fees paid to retailers could narrow the gap between them and start-ups that appeal to younger consumers.
Analysts from Bernstein Research warn this could ultimately eat into the earnings power of companies like Campbell Soup and ConAgra Foods.
And while makers of frozen foods like Iglo, Nestle and Unilever could gain from the convenience of home delivery, candy makers such as Mars and Mondelez International could suffer as online shoppers resist impulse buys.
High End vs Mass Market
L'Oreal, which has an e-shop, recently named a chief digital officer to help it grow online, especially in China where online could soon reach 10 per cent of sales of its mass-market products. Overall, online is still less than 2 per cent, CEO Jean-Paul Agon told Reuters.
Heineken last year launched "the Sub," an at-home beer dispenser for which refill "torps" can be ordered from a Heineken website, and in January spirits company Pernod Ricard unveiled a concept called "Project Gutenberg" that would let consumers replenish their spirits online.
While such sites provide valuable data, the high cost of shipping is a deterrent for most packaged goods unless an air of exclusivity or community affords them higher prices.
"Nespresso is an aspirational product. Whey protein is an aspirational product. Bananas are not," said Berenberg Bank analyst Fintan Ryan.
That does not mean inexpensive products cannot thrive online. According to CheckoutSmart, a provider of digital grocery rewards, Coca-Cola is the top online grocery brand in the UK, accounting for 97 pence of every 100 pounds spent in UK online groceries over the last year.
The world's top soft-drink maker has made a big digital push, including on Facebook, where its French unit last year ran a campaign to lift sales that Facebook said earned it 2.74 euros for every 1 euro it spent. By targeting ads to big spenders, Facebook says an identical household reach would drive 2.3 times more sales than television.
Its global head of consumer packaged goods strategy, Erin Hunter, says online marketing driving both online and offline sales helps traditional companies make the transition to a new era.
"That change doesn't have to be as complex and scary," she said.
($1 = 0.7331 Euros)
Copyright: Thomson Reuters 2014