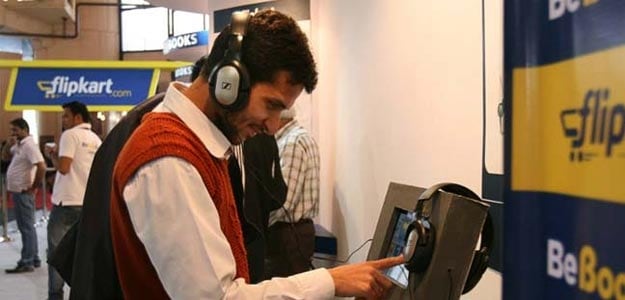 At a time when the e-commerce sector in India has come under a cloud over layoffs, etailer major Flipkart has taken a big step to retain its high-performing employees. (Read)

Flipkart is believed to have sold a marginal stake in its employee trust fund to high net worth individuals (HNIs) for around Rs 180-240 crore, according to media reports. The move will enable staff with employee stock options (ESOPs) to monetize their holdings.

So while Zomato's employees are demotivated and food tech cos are firing / shutting down, Flipkart esop holders got a nice chunk of cash

— Abhik (@abhikprasad) November 5, 2015
Much like Infosys in the 1990s, e-commerce companies like Flipkart, Snapdeal and Shopclues have been generous with ESOPs, not only for their star performers, but also for lower rung, non-managerial staff.
However, the absence of an exit route made ESOPs meaningless, driving employees, especially top executives, to better job opportunities, analysts say. ESOPs can make up as much as 70 per cent of the compensation package of top-level executives, analysts say.
"At Flipkart, we believe the reason for our remarkable growth has been our people who have demonstrated immense ownership and have consistently gone way beyond the call of duty. The employee trust is a structure to facilitate employee liquidity across all levels depending on the amount of vested options. This is a repeatable structure and we do intend to use it as we go along at least on an annual basis," Flipkart spokesperson was quoted as saying in an iamwire report on Monday.
Flipkart, which is valued at over $15 billion, is likely to remain private for the next three years at least. Flipkart does not disclose its financials, but like its rivals it has yet to turn a profit, largely due to the steep discounts it offers customers and heavy spending on marketing, technology and delivery network. (
Read
)
Flipkart rival Infibeam filed a draft prospectus for an initial public offering (IPO) to raise Rs 450 crore in June 2015.