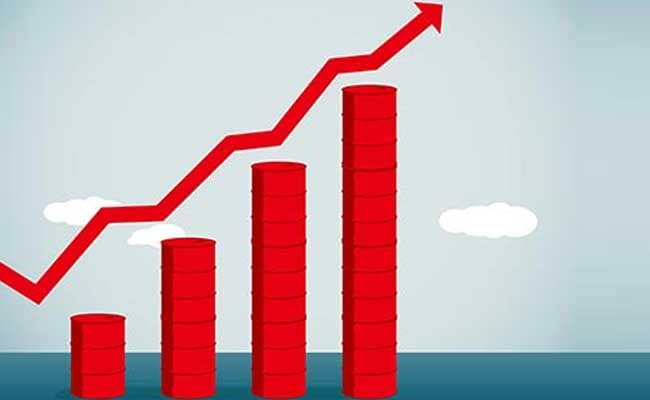 Bank fixed deposits or FDs are popular as a savings instrument among investors. FDs are generally the go-to investment option for risk-averse investors because they assure a fixed interest rate. On the other hand, liquid funds refer to a category of mutual funds that invest in a basket of different securities like treasury bills and corporate papers. The interest rates on FDs are fixed. FDs are invested into until a specific maturity period. Liquid funds, however, invest in money market instruments having lower maturity period and thus they ensure liquidity.
"The primary areas of difference between bank FDs and liquid funds are returns, safety, taxation, and liquidity. Liquid mutual funds hold an advantage in tax-adjusted returns, while FDs in safety and guarantee of returns. One can beat bank FD returns by investing in liquid funds but they should be cognizant of the risks involved," said Anil Rego, Founder and CEO of Right Horizons, a financial planning and advisory company.
Features of FD compared with liquid funds:
Liquid funds predominantly have the lowest interest rate risk among debt funds as they primarily invest in fixed income securities with short maturity, said Sneha Mehta, Partner-Financial Planning Practice, TBNG Capital Advisors Private Ltd. Currently, the return generated from the
best of FDs
is close to 6-8 per cent per annum.
In case of liquid funds, the income that is earned from securities in which liquid funds invest - that is in the form of accumulated interest - is passed on to investors through a daily net asset value (NAV) of units, added Ms Mehta. These units can be bought and redeemed at any point with zero exit load. In case of FDs, customers get a fixed interest rate as interest income but a premature withdrawal may invite charges.
Due to the nature of the underlying assets of a liquid fund, the daily price movement of a liquid fund NAV is very low, hence making it less risky. Unlike an FD, the returns of liquid funds are not assured in advance as the underlying securities are market-linked, said Ms Mehta.
Looking at just the returns, liquid funds may not get an edge but their flexibility to get the money redeemed within just one working day with no exit load on withdrawal makes them attractive, she added. FDs have a lock-in period.
Liquid funds are a value proposition from a liquidity perspective, said Anand Dalmia, co-founder of Fisdom.com, an app-based wealth management company. "A redemption is not penalised irrespective of the tenure, unlike the penalty a bank FD attracts in case of redemption before the maturity. Also, if the bank undergoes insolvency, FDs are indemnified only to an extent of Rs 1 lakh," he added.
In case of liquid funds, the dividend distribution tax (DTT) at 28.84 per cent is lower than the highest tax applicable on FD interests for investors, who fall in the 30 per cent tax bracket. "This gives liquid funds an edge over FDs for an investor who is looking to park his funds for a short-term period," said Ms Mehta. The DTT is a tax that is paid according to the dividend distributed by a company. Interest income earned on FDs is taxable.
An FD investor pays
tax
prospectively even before he/she receives the interest amount in his/her account as opposed to liquid funds where he/she needs to pay tax only after booking and receiving the gains, said Mr Dalmia.
"Considering tax-efficiency, net returns, and liquidity, liquid funds would be an attractive option to go for," Mr Dalmia said.
"Liquid Funds do not promise any returns upfront, but well-run liquid funds are generally considered as safe as FDs and generally beat the interest rate earned on FDs of similar duration," said Kunal Bajaj, CEO & Founder of Clearfunds.com.
Things to consider while investing in FDs and liquid funds
Investors looking to put money in FDs should pay attention to interest rates, tenure, premature withdrawal, loan facilities against FDs for emergency financial needs, auto renewal and overdraft facilities, and online account operation, said Mr Rego.
Liquid fund investors should also pay a lot of attention to the scheme's portfolio for the kind of investments it makes such as commercial papers and certificate of deposits. The size of the fund and its expense ratio do not have a huge bearing on the fund, although it is important to look at the performance track-record of the liquid fund, Mr Rego said. The expense ratio is the annual fee charged to the shareholders of funds.
So, one should be cognizant of the kind of risks involved in both product categories and focus more on risk-adjusted and post-tax returns while deciding. It is always advisable to seek support from a financial adviser who would be able to guide in terms of which product makes more sense given your tax profile, investment horizon and liquidity needs, said Mr Dalmia.
"Liquid fund returns in the last three years have been quite impressive with the category averaging 8.9 per cent on an annualized basis. But going forward market liquidity could decide rates," said Brijesh Parnami, Executive Director & CEO, Essel Wealth Services.