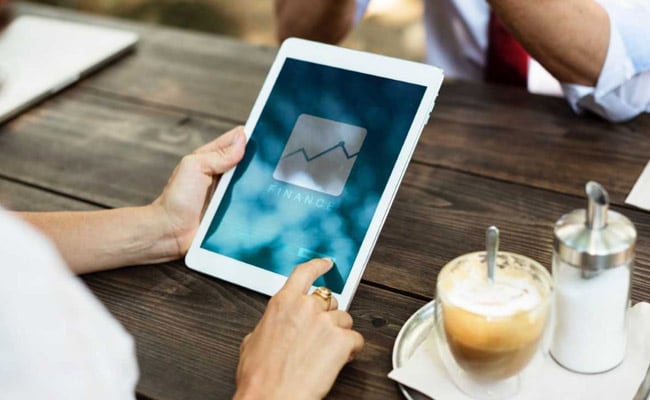 Bank fixed deposits (FDs) run high in the minds of investors because of the guaranteed interest rates they offer. As compared to market-linked instruments like shares, FDs offer more security because the rate of returns is assured. So even in the event of any change like a market sell-off, one can be assured of his rate of interest. FDs are invested into for a fixed period of time like one year, two years or more. So the maturity date of an FD is also pre-decided. According to the current interest rates, a fixed deposit maturing within one year deposited in State Bank of India (SBI) will fetch you an interest rate of 6.25 per cent; in ICICI Bank, it will get you 6.6 per cent interest; in HDFC Bank, the rate of interest is 6.75 per cent; and in Bank of Baroda (BoB) an FD deposited for a year will get 6.45 per cent interest rate.

FDs are of two types: 1) Regular FDs that come with a premature withdrawal facility 2) FDs that act as tax-saving instruments and cannot be withdrawn prematurely. Tax-saving fixed deposits have a lock-in period of five years. However, income tax has to be paid on interest income accrued on both types of FDs. Unlike other FDs, the lock-in period of tax-saving fixed deposits is five years. One of the major differences between normal FDs and tax-saving FDs is that the former can be redeemed before maturity, while the latter can't be redeemed before five years.

Given below are interest rates offered by SBI, ICICI Bank, HDFC Bank and BoB on FDs with premature withdrawal facility, according to the banks' websites.


State Bank of India Fixed Deposit Interest Rates:
Revision in Interest Rates On Retail Domestic Term Deposits (Below Repees One Crore) w.e.f. 01.11.2017

Accordingly, the interest rates for Retail Domestic Term Deposits 'Below Rupees One Crore 'have been revised. The revised interest rates are as under:

(All figures in % per annum)
| | | |
| --- | --- | --- |
| Tenors | Revised For Public w.e.f. 01.11.2017 | Revised for Senior Citizens w.e.f. 01.11.2017 |
| 7 days to 45 days | 5.25 | 5.75 |
| 46 days to 179 days | 6.25 | 6.75 |
| 180 days to 210 days | 6.25 | 6.75 |
| 211 days to less than 1 year | 6.25 | 6.75 |
| 1 year | 6.25 | 6.75 |
| Above 1 year to 455 days | 6.25 | 6.75 |
| 456 days to less than 2 years | 6.25 | 6.75 |
| 2 years to less than 3 years | 6 | 6.5 |
| 3 years to less than 5 years | 6 | 6.5 |
| 5 years and up to 10 years | 6 | 6.5 |
| SBI | | |

ICICI Bank Fixed Deposit Interest Rates:
Interest rates on Domestic, NRO & NRE deposits(Less than Rs 1 crore)
Tenure Period

Rate of Interest (% p.a.) w.e.f December 11, 2017

General

Senior Citizen*

7 days to 14 days

4

4.5

15 days to 29 days

4.25

4.75

30 days to 45 days

5.5

6

46 days to 60 days

5.75

6.25

61 days to 90 days

6

6.5

91 days to 120 days

6

6.5

121 days to 184 days

6

6.5

185 days to 289 days

6.25

6.75

290 days to less than 1 year

6.5

7

1 year to 389 days

6.6

7.1

390 days to 2 years

6.75

7.25

2 years 1 day upto 5 years

6.5

7

5 years 1 day upto 10 years

6.5

7

5 Years Tax saver FD(Max upto Rs. 1.50 lac)

6.5

7
HDFC Bank Fixed Deposit Interest Rates:
Domestic / NRO / NRE Term Deposits
Period

< 1 Crore

Interest Rate

**Senior Citizen Rates

(per annum)

(per annum)

7 - 14 days

3.50%

4.00%

15 - 29 days

4.25%

4.75%

30 - 45 days

5.50%

6.00%

46 - 60 days

5.75%

6.25%

61 - 90 days

5.75%

6.25%

91 days - 6 months

5.75%

6.25%

6 mnths 1 day- 6 mnths 3 days

6.00%

6.50%

6 mnths 4 days

6.00%

6.50%

6 mnths 5 days- 9 mnths

6.00%

6.50%

9 mnths 1 day- 9 mnths 3 days

6.00%

6.50%

9 mnths 4 days

6.00%

6.50%

9 months 5 days - 9 months 15 days

6.00%

6.50%

9 months 16 days

6.25%

6.75%

9 months 17 days < 1 Year

6.25%

6.75%

1 Year

6.75%

7.25%

1 year 1 day - 1 year 3 days

6.75%

7.25%

1 year 4 days

6.25%

6.75%

1 year 5 days - 1 Year 15 Days

6.25%

6.75%

1 Year 16 days

6.25%

6.75%

1 year 17 days - 2 Years

6.25%

6.75%

2 years 1day - 2 Years 15 days

6.00%

6.50%

2 Years 16 days

6.00%

6.50%

2 years 17 days - 3 Years

6.00%

6.50%

3 years 1day - 5 years

6.00%

6.50%

5 Years 1 Day - 8 Years

6.00%

6.50%

8 Years 1 Day - 10 Years

6.00%

6.50%

Bank of Baroda Fixed Deposit Interest Rates:
For Domestic & NRO Term Deposits [Per Annum] [Fresh & Renewal] [Callable] (ROI in %) - Below Rs. One Crore