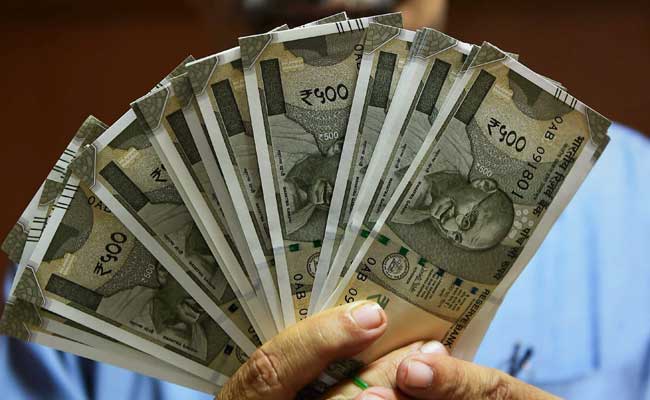 Fixed deposits or FDs are popular among investors because they offer assured returns as compared to other market-linked investment options such as stocks, mutual fund and bonds. The rates of interest on FDs are fixed and pre-decided and they give assured returns to investors at the time of maturity. "A fixed deposit with monthly or quarterly interest pay out option can generate monthly/ quarterly cash flow for a customer without impacting the principal invested. Alternatively, for someone who is not looking at FDs for regular cash flow, there is an option to choose the cumulative option, where the interest gets added to the principal on a quarterly basis," said Ambuj Chandna, senior EVP and head-retail liabilities, investment and payment products at Kotak Mahindra Bank.
FDs are of two types: normal FDs and those that act as tax-saving instruments. However, income tax has to be paid on interest income accrued on both types of FDs.
Unlike other FDs, the lock-in period of tax-saving fixed deposits is five years. Only individuals and HUFs (Hindu undivided family) can invest in the tax-saving FD scheme. One of the major differences between normal FDs and tax-saving FDs is that the former can be redeemed before maturity, while the latter can't be redeemed before five years.

Here are the interest rates offered on FDs with premature withdrawal facility by State Bank of India (SBI), ICICI Bank, HDFC Bank and Punjab National Bank (PNB):
State Bank of India (SBI) FD Interest Rates:
Revision in Interest Rates On Retail Domestic Term Deposits (Below Rupees One Crore) w.e.f. 01.11.2017
The interest rates for retail domestic term deposits 'Below Rupees One Crore' have been revised with effect from November 1, 2017:
| | | |
| --- | --- | --- |
| Tenors | Revised For Public w.e.f. 01.11.2017 (%) | Revised for Senior Citizens w.e.f. 01.11.2017 (%) |
| 7 days to 45 days | | |
| 46 days to 179 days | | |
| 180 days to 210 days | | |
| 211 days to less than 1 year | | |
| 1 year | | |
| Above 1 year to 455 days | | |
| 456 days to less than 2 years | 6.25 | 6.75 |
| 2 years to less than 3 years | | |
| 3 years to less than 5 years | | |
| 5 years and up to 10 years | | |

ICICI Bank FD Interest Rates:
Interest rates on Domestic, NRO & NRE deposits (Less than ₹ 1 crore)
Tenure Period

Rate of Interest (% p.a.) w.e.f December 11, 2017
General
Senior Citizen*
7 days to 14 days
4
4.5
15 days to 29 days
4.25
4.75
30 days to 45 days
5.5
6
46 days to 60 days
5.75
6.25
61 days to 90 days
6
6.5
91 days to 120 days
6
6.5
121 days to 184 days
6
6.5
185 days to 289 days
6.25
6.75
290 days to less than 1 year
6.5
7
1 year to 389 days
6.6
7.1
390 days to 2 years
6.75
7.25
2 years 1 day upto 5 years
6.5
7
5 years 1 day upto 10 years
6.5
7
5 Years Tax saver FD(Max upto Rs. 1.50 lac)
6.5
7
HDFC Bank Fixed Deposit Interest rates
Domestic / NRO / NRE Term Deposits
Period
< 1 Crore
Interest Rate
**Senior Citizen Rates
(per annum)
(per annum)
7 - 14 days
3.50%
4.00%
15 - 29 days
4.25%
4.75%
30 - 45 days
5.50%
6.00%
46 - 60 days
5.75%
6.25%
61 - 90 days
5.75%
6.25%
91 days - 6 months
5.75%
6.25%
6 mnths 1 day- 6 mnths 3 days
6.00%
6.50%
6 mnths 4 days
6.00%
6.50%
6 mnths 5 days- 9 mnths
6.00%
6.50%
9 mnths 1 day- 9 mnths 3 days
6.00%
6.50%
9 mnths 4 days
6.00%
6.50%
9 months 5 days - 9 months 15 days
6.00%
6.50%
9 months and 16 days
6.25%
6.75%
9 months 17 days < 1 Year
6.25%
6.75%
1 Year
6.75%
7.25%
1 year 1 day - 1 year 3 days
6.75%
7.25%
1 year 4 days
6.25%
6.75%
1 year 5 days - 1 Year 15 Days
6.25%
6.75%
1 Year 16 days
6.25%
6.75%
1 year 17 days - 2 Years
6.25%
6.75%
2 years 1day - 2 Years 15 days
6.00%
6.50%
2 Years 16 days
6.00%
6.50%
2 years 17 days - 3 Years
6.00%
6.50%
3 years 1day - 5 years
6.00%
6.50%
5 Years 1 Day - 8 Years
6.00%
6.50%
8 Years 1 Day - 10 Years
6.00%
6.50%


Punjab National Bank (PNB) Fixed Deposit Interest Rates:
Rate Of Interest On Single Domestic Term Deposits (TD) Of Up to Rs.10 Crore
Domestic TD Less Than Rs.1 Cr.
Domestic TD Rs.1 Cr. To Rs 10 Cr #
W.E.F. 01.01.2018
W.E.F. 01.01.2018
Period
ROI (% p.a.)
A.Y.**
For Senior Citizen ROI (% p.a.)
ROI (% p.a.)
A.Y.**
7 to 14 days
5.25
5.25
5.75
4.8
4.8
15 to 29days
5.25
5.25
5.75
4.8
4.8
30 to 45 days
5.25
5.25
5.75
4.8
4.8
46 to 90 days
6.25
6.25
6.75
4.9
4.9
91 to 179 days
6.25
6.25
6.75
4.9
4.9
180 days to 270 Days
6.25
6.3
6.75
5
5.03
271 days to less than 1 year
6.25
6.35
6.75
5
5.06
1 year
6.6
6.77
7.1
5.75
5.88
above 1 year & upto 3 years
6.5
6.66
7
5.5
5.61
above 3 year & upto 5 years
6.25
6.82
6.75
5.25
5.65