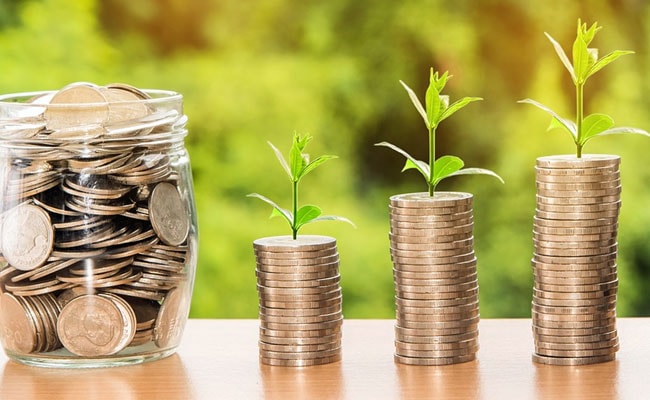 Highlights
Saving instruments are offered by banks, post offices, among others
Rate of interest, liquidity must be considered before investment is made
Fixed deposits are one of the most popular saving instruments
When the time horizon of your investment is longer than a year, you could choose among a spectrum of financial assets to park your money in. However, when the time frame becomes shorter than a year, the number of
viable savings options
gets fewer, especially the ones offering a handsome rate of return. In a bid to earn a
higher rate of interest
, one often gets tempted to put the money in low-rating stocks. This calls for caution and calculated risk. But before one takes a call, one must understand the nuances of investment options and their features in detail. The short-term financial assets include fixed deposits (FDs), corporate fixed deposits,
post office term deposits
, recurring deposits (RDs), and sweep-in fixed deposits, among various other not-so-popular financial bets.
Also Read
:
NCDs Vs FDs: Which Is A Better Investment Option And Why?
It's pertinent that one zeroes in on the financial asset on the basis of rate of return on offer, risk involved, credit rating of the instrument, liquidity, among other factors.
Five Popular Short-Term Investment OptionsBank Fixed deposits (FDs):
The bank fixed deposits are the saving instruments that help the depositor make a considerable quantum of return, which is marginally higher than the prevailing rate of inflation. The rate of return is not high but the capital remains extremely secure and safe.
The advantages of fixed deposit accounts are similar to those of bond. They pay fixed amounts of interest each year and guarantee return of principal at a set date in the future. Both investments are essentially loans that the investor makes in exchange for interest payments.
Also Read
:
Post Office Saving Schemes: 5 Key Things To Know
Corporate Fixed Deposit:
A corporate fixed deposit is a debt issued by company sold to investors. Usually, the debt quality is determined by the payment ability of the company, which relates to the money to be earned from its business operations. In some cases, the company's physical assets may be used as collateral for bonds. They are higher risk in nature when compared to a bank fixed deposits, since they run the risk of the issuer defaulting on repayments. Secured corporate FDs are safer than the unsecured ones, but offer higher returns as well. Since risk and rewards go hand in hand, thee corporate debt typically offer 200-250 basis point higher returns than the bank FDs at any point in time
Also Read
:
FD Vs EPF Vs PPF Vs NSC Vs NPS: Interest Rates, Tax Benefits, Liquidity
Post Office Term Deposits:
It is an account that may be opened by an individual. The interest is payable annually, but calculated quarterly. An investor can open an account with a minimum amount of Rs 200 and in the multiple thereof. There is no maximum limit.
Also Read
:
Fixed Deposits Vs Liquid Funds: Which Is A Better Choice For You?
Recurring Deposits (RDs):
Recurring Deposit is a form of term deposit offered by banks, helping people with regular incomes to deposit a fixed amount every month into their recurring deposit account so as to earn interest at the rate applicable to the fixed deposits. The recurring deposit matures on a specific date along with all the deposits made every month. Thus, recurring deposit schemes enable the depositors to accumulate their savings by making monthly deposits of fixed sum over a period of time. Minimum period of recurring deposit is six months while the maximum is 10 years.
Also Read
:
Ten Income Tax-Saving Options Beyond Section 80C Limit
Sweep-in Fixed Deposits (FDs):
The sweep-in fixed deposit is the default fixed deposit done at the behest of the customer by the bank when the savings account has more money than the minimum amount. And as and when the customer needs more money, one can ask the bank to the transfer or sweep in funds to the savings account. This effectively offers you the interest rates of fixed deposit, while retaining the flexibility of savings account.