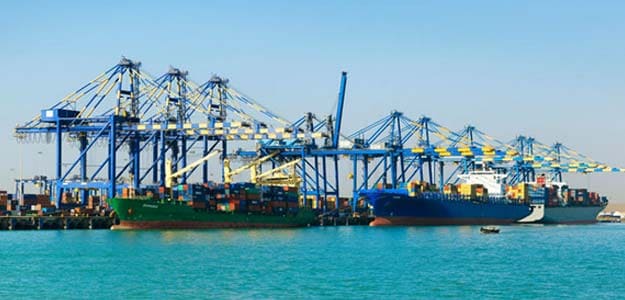 New Delhi:
Fitch on Tuesday affirmed investment grade rating with stable outlook for Adani Ports and Special Economic Zone's long-term foreign-currency Issuer Default Ratings (IDR) at 'BBB', saying it has the ability to generate strong cash flows.
It also affirmed APSEZ's senior unsecured rating at 'BBB-' and the 'BBB-' rating on its USD 650 million 3.5 per cent senior unsecured notes due 2020.
BBB ratings indicate low default risk currently low. The capacity for payment of financial commitments is considered adequate but adverse business or economic conditions are more likely to impair this capacity.
Fitch said: "APSEZ's headroom under its ratings has shrunk, with slower-than-expected improvements in its financial profile in the financial year ended 31 March 2016 (FY16) due largely to higher capex and an increase in loans and advances (L&A), some to related parties.
"However, we have affirmed APSEZ's ratings with a Stable Outlook to reflect the company's strengths, operating flexibility and ability to generate strong cash flows."
It said the group's financial profile is expected to improve over the next two years as the company generates positive free cash flows after merger and acquisition (M&A).
Karan Adani, Chief Executive Officer of APSEZ said: "The rating affirmation is a demonstration of Fitch's confidence in the management and appreciation of APSEZ's plans to handle more diversified cargo, especially with a growth in container and coastal volumes. Fitch's BBB- Stable Outlook to APSEZ is a testimony to our overall strength in infrastructure space and our leadership position in the Ports Sector."
Fitch said APSEZ management's not engaging in any aggressive M&A, among other things, until the financial profile of the company improves to provide greater headroom for its ratings, as key drivers of its credit profile in the next 12-18 months.
APSEZ's revenue growth slowed in FY16 mainly due to a decline in coal imports by India, Fitch said, adding that it continues to see the firm as being well-positioned to benefit from India's growth and related cargo opportunities.
"We affirmed the ratings with a Stable Outlook based on management commitment to reduce related-party loans and maintain its ratings. Failure to sufficiently reduce advances and maintain investment discipline over the next six to 12 months may lead to a negative rating action," it added.
APSEZ operates 10 ports across the Indian coast line.
Its largest port, Mundra, accounted for around 64 per cent of revenue and 70 per cent of profit in FY16, and is the largest port in India by cargo volumes handled.
Fitch said it expected consolidated cargo volumes to increase at a CAGR of 14 per cent over FY16-FY20.
The agency said APSEZ's free cash flows pre-M&A to revert to positive in FY18 in spite of its large investment plan.
APSEZ's total loans increased to Rs 45 billion in FY16 from Rs 35 billion in FY15, with loans extended to related parties rising to Rs 25 billion from Rs 22 billion, it said. Fitch added that it expected the company to deleverage.