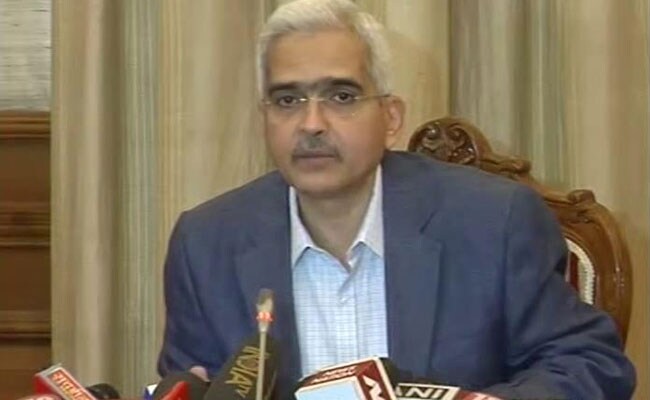 New Delhi
: In another two months, the government hopes to put in place a new mechanism to replace the existing Foreign Investment Promotion Board (FIPB), which will further improve ease of doing business, Economic Affairs Secretary Shaktikanta Das has said.
Finance Minister Arun Jaitley in his Budget for financial year 2017-18 announced abolishing FIPB saying 90 per cent of the foreign investment approvals are via the automatic route and only 10 per cent go to the Board.
"We will come out with a revised mechanism. The powers will be delegated to the regulators or to the individual ministries or department (for dealing with remaining 10 per cent FDI proposal which requires government approval)," Mr Das told PTI in an interview.
"The modality of how (the power of approval) will be delegated, who will deal with it...are what we are working on. I would expect this raodmap to be final within couple of months," he said.
"FIPB has successfully implemented e-filing and online processing of FDI applications. We have now reached a stage where FIPB can be phased out. We have, therefore, decided to abolish the FIPB in the year 2017-18. Our roadmap for the same will be announced in the next few months," Mr Jaitley had said.
Currently, FIPB offers single-window clearance for applications on FDI in India that are under the approval route. The sectors under automatic route do not require any prior approval and are subject to only sectoral laws.
FIPB was initially constituted under the Prime Minister's Office (PMO) in the wake of the economic liberalisation drive of the early 1990s.
The Board was reconstituted in 1996 with transfer of the FIPB to the Department of Industrial Policy and Promotion (DIPP). It was again transferred to the Department of Economic Affairs, under the Ministry of Finance, in 2003.
FDI into the country increased by 30 per cent to $21.62 billion during April-September this fiscal year.
Last year, the government relaxed FDI policy for several sectors including defence, civil aviation and stock exchanges.