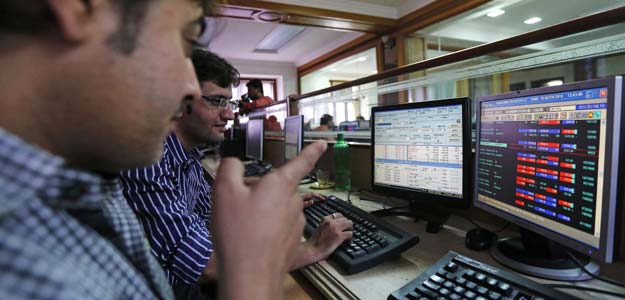 New Delhi
: Valuation of foreign institutional investors' holdings in NSE-listed companies hit a six-year high at Rs 19.32 lakh crore in the January-March quarter, as per data collected by Prime Database.
The increase was driven largely by the optimism about reform measures taken by the Narendra Modi government, say market experts.
According to the report, the total value of FIIs' holding rose from Rs 18.3 lakh crore in October-December period of 2014 to Rs 19.32 lakh crore in the quarter ended March.
During January-March 2014, the value of FIIs' stake in NSE-listed companies was at Rs 12.34 lakh crore.
In percentage terms though, FIIs ownership went down to 6.44 per cent in the quarter ending March 2015 from 6.54 per cent in the preceding three months.
The report noted that 465 FIIs are invested into Indian equities across all NSE-listed companies.
The analysis is based on shareholding patterns filed by 1,448 of the total 1,474 companies listed at NSE for the quarter ending March this year.
Foreign investors continued to pump money in Indian equities with the March quarter witnessing FII flows of more than Rs 36,000 crore. This was the 10th consecutive quarter of positive inflows from FIIs.
Amongst sectors, the maximum exposure was in banks at Rs 3.44 lakh crore followed by IT or software at Rs 2.77 lakh crore.
In terms of companies, HDFC has the highest FIIs holding of 79.65 per cent, followed by Tata Motors DVR (56.18 per cent), Zee Entertainment Enterprises (49.98 per cent), HDIL (49.03 per cent) and IDFC (47.38 per cent).