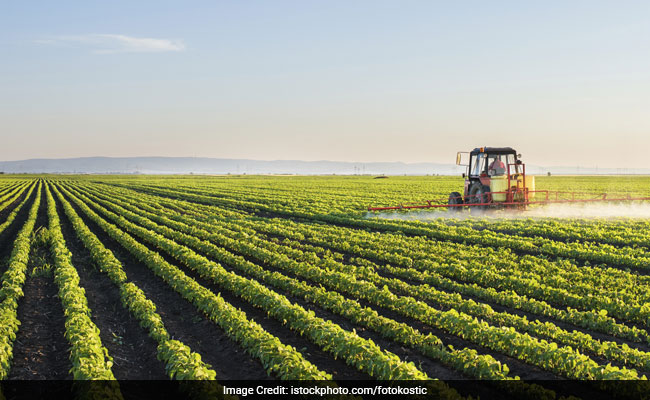 Fertilizer stocks, and other agricultural stocks, rose significantly on Thursday after government decided to continue a urea subsidy scheme till 2020 and implemented the direct benefit transfer (DBT) scheme. National Fertilizers, Rashtriya Chemicals and Fertilizers and Madras Fertilizers jumped by anywhere between 4 to 6 percent, reported Reuters. At 2 pm, National Fertilizers shares were higher by 5%, Rashtriya Chemicals & Fertilizers shares traded higher by 3.46%, and Madras Fertilizers were higher by 4.88% on BSE.

On NSE also, National Fertilizers shares were higher by 6%, Rashtriya Chemicals shares were up by 4.7% and Madras Fertilizers rose by 4.88%.

On Wednesday evening, the Cabinet Committee on Economic Affairs (CCEA), chaired by PM Modi approved the proposal of Department of Fertilizers to continue Urea Subsidy Scheme upto 2019-20 and for disbursement of fertilizer subsidy. This will cost the exchequer a total estimated cost of Rs 1,64,935 crore. The decision implies that there will be no increase in urea prices until 2020.


Urea Subsidy is a part of Central Sector Scheme of Department of Fertilizers w.e.f 1st April, 2017 and is wholly financed by the Government of India through Budgetary Support. The continuation of Urea Subsidy Scheme will ensure the timely payment of subsidy to the urea manufacturers resulting in timely availability of urea to farmers. Urea subsidy also includes Imported Urea subsidy which is directed towards import to bridge the gap between assessed demand and indigenous production of urea in the country. It also includes freight subsidy for movement of urea across the country. Chemical Fertilizers have played an important role in making the country self-reliant in food grain production and provide a very vital input for the growth of Indian agriculture.
(Except for the headline, this story has not been edited by NDTV staff and is published from a syndicated feed.)