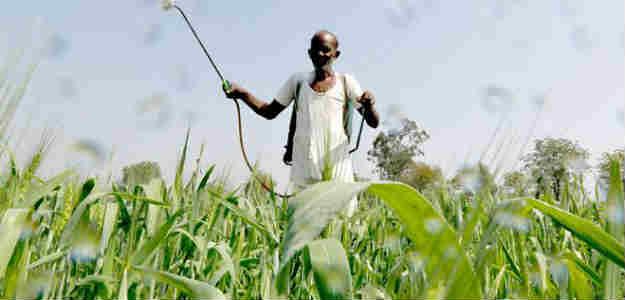 Shares of fertilizer manufacturers fell sharply on Tuesday, following the government's decision to cut retail prices of non-urea fertilizers yesterday. State-run fertilizer manufacturers cut the price of diammonium phosphate (DAP) by Rs 2,500 per tonne, while price of muriate of potash (MOP) was slashed by Rs 5,000 per tonne with immediate effect.
Shares of private fertilizer manufacturers, which have also agreed to bring down prices, came under huge selling pressure today, following the downward revision in fertilizer prices.
Shares of Coromandel International, India's second largest Phosphatic fertilizer player, crashed 14 per cent to hit a low of Rs 214.85. The stock closed 11.6 per cent lower at Rs 221.70. EID Parry shares ended 4.8 per cent lower at Rs 238.75, while Zuari Industries shares closed 3 per cent lower at Rs 106.15. Chambal Fertilizers ended 2.35 per cent lower at Rs 68.50.
State-run fertilizer manufacturers were relatively insulated, with Rashtriya Chemicals shares ending 1.4 per cent higher at Rs 50.35.
The decision to cut fertilizer prices was taken following a drop in global prices of raw materials,
Union minister Ananth Kumar said on Monday
. The rate cut, which would be effective immediately, would entail a benefit of Rs 4,500 crore to farmers, Mr Kumar said, adding the move would help promote balanced use of fertilizer.
For a bag of 50 kg, the effective rate for DAP would come down by Rs 150, MoP by Rs 250 and other NPK fertilizers by Rs 100.
Non-urea fertilizer prices have been reduced for the first time in last 15 years, the minister said.
(With PTI inputs)