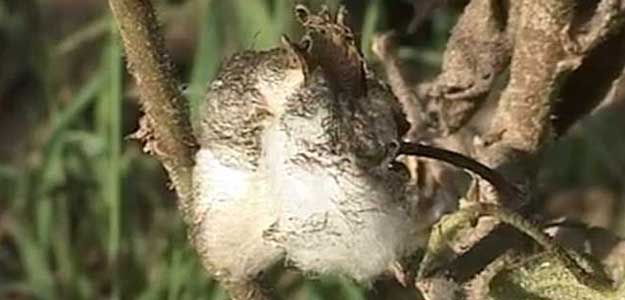 Highlights
Government aims to end Monsanto's dominance
Monsanto controls over 90% of cotton seed supply
Government expects to develop its own GM cotton varieties early next year
US seed company Monsanto is welcome to leave India if it does not want to lower prices of genetically modified cotton seeds as directed by the government, a minister said on Wednesday, in a sign the rift between New Delhi and the firm is widening.
The comments come as the government expects to develop its own genetically modified (GM) cotton varieties early next year to end Monsanto's dominance; it controls over 90 per cent of cotton seed supply.
Sanjeev Kumar Balyan, Minister of State for Agriculture, told news agency Reuters that the government is trying to rectify what he called past mistakes that allowed a foreign company to dictate seed prices and stifled local crop research.
"It's now upon Monsanto to decide whether they want to accept this rate or not," Mr Balyan said. "If they don't find it feasible, then they are free to take a call. The greed (of charging) a premium has to end. We're not scared if Monsanto leaves the country, because our team of scientists are working to develop (an) indigenous variety of (GM) seeds," he said
The introduction of Monsanto's GM cotton seeds in 2002 helped turn India into the biggest producer of the fibre. Despite the gains GM cotton brought for more than 7 million cotton farmers in India, some of them and their associations have complained Monsanto overprices its products.
Under pressure to assist farmers hit by three straight crop failures due to bad weather, Prime Minister Narendra Modi's government has imposed a cut of around 70 per cent in royalties that local firms pay Monsanto for its cotton technology. Monsanto has taken the government to court over the royalty.
India's anti-trust regulator is also investigating whether the company misused its near-monopoly to jack up rates. A Monsanto joint venture with a local company says it is confident the allegations will be proved groundless.
Monsato said in a statement this month it would have to reevaluate its India business, because it was difficult to bring in new technologies in an "environment where such arbitrary and innovation-stifling government interventions make it impossible to recoup research and development investments..."
A Monsanto spokesman declined to comment beyond the statement, but analysts said it was unlikely to withdraw from India lightly given the huge size of the market and its strategic importance now that China has bid to snap up the company's biggest rival, Syngenta, for $43 billion.
The emphasis on home-grown technology could be good news for a GM mustard variety developed by Indian scientists and being considered by the government.
A committee of government and independent experts will have their fifth meeting this year in April to evaluate trial results on what could be India's first lab-altered food crop.
Monsanto is also developing GM corn varieties to be sold in India if allowed, which analysts cite as another reason pulling out would be difficult.