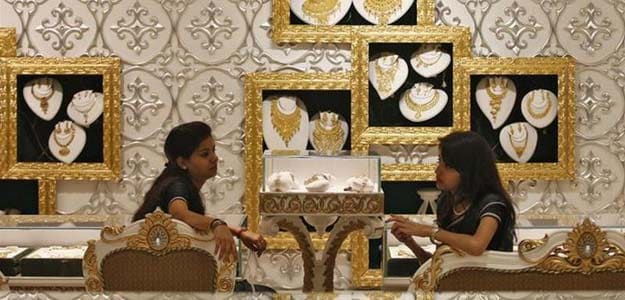 New Delhi/Singapore: Indian jewellery firms are finding it increasingly hard to get credit to import raw material and ship out their wares as banks tighten the screws, worried about defaults and sharp practices in the sector.

The problem has become so acute that jewellery industry executives are sitting down for talks next Tuesday with Finance Ministry officials, said Bachhraj Bamalwa, director of the All-India Gem and Jewellery Trade Federation.

"Banks have classified gems and jewellery into the high-risk category," he said, adding that the industry was already paying higher interest rates than other sectors.

Tight credit in the capital-intensive industry could hurt shipments from India, one of the world's top jewellery exporters, possibly pushing up the trade deficit and undermining the rupee.

Gems and jewellery account for about 15 per cent of India's exports. Among the biggest jewellery exporters are Gitanjali Gems Ltd, Rajesh Exports and Asian Star.

The banks were shocked by a huge default by Winsome Diamonds and Jewellery in 2013. Reports said that the firm, with affiliate Forever Precious Diamond and Jewellery, defaulted on some Rs 6,000 crore ($970 million) owed to creditors.

"Generally the banking sector is going very selectively on gems and jewellery. Winsome and Forever had beaten us badly," said the head of a state-run bank, asking not to be named.

It was unclear how bankers were deciding which jewellers to support.

Standard Chartered, State Bank of India (SBI), IDBI Bank Ltd and ABN Amro among others have become very cautious about their exposure to the industry, bankers and market sources said.

"The lack of credit in the industry is definitely a problem. Standard Chartered recently denied me a loan," said Prasoon Dewan, chief executive of Eurostar EXIM Pvt Ltd, an exporter of diamonds and precious metals.

StanChart had said the firm did not meet its guidelines and it viewed the entire jewellery sector as negative, Mr Dewan said, adding SBI was also cautious.

StanChart said in an emailed statement it was not exiting the diamond and jewellery business but reviewed its client portfolio all the time to manage risk proactively.

Dutch lender ABN AMRO took a similar line in an emailed comment on its global policy. "ABN AMRO did not pull back but reassessed its portfolio, which is not uncommon (over) the last few years in the banking sector," it said.

A general retreat is clear, however: lending by commercial banks to the jewellery and gems sector in the 12 months to September 2014 grew just 1.2 per cent, compared with 10.2 per cent in other industries, Financial Services Secretary Hasmukh Adhia told an industry conference last month.


Round tripping
One big concern for the lenders is "round-tripping", exporters and other market sources said.
Some jewellery firms ship the same stock back and forth several times to inflate their export figures, which allows them to seek bigger loans than they need so they can route some of the money to other, riskier investments, mostly in real estate.
Because of a slowdown in the property market, these companies are finding it harder to repay such loans.
"The banks don't want to burn their fingers, so they are tightening the screws," said an exporter, who spoke on condition of anonymity.
However, he had recently been able to increase his credit limit with Standard Chartered. "They have done their homework and are tightening credit only to risky companies. It's not across the board," he said.
Some say the Indian jewellery industry enjoyed easy credit in the past because of rules obliging banks to allocate a certain percentage of their financing to export activities. The sector seemed to be a safe bet then and credit is perhaps falling back to more realistic levels now.
What's more, the diamond industry is feeling a credit pinch all round the world, particularly with the winding down of Antwerp Diamond Bank, a top player in diamond financing.
"In India, some larger defects got quite some attention and the government and central bank are concerned about the high level of non-performing assets in the diamond and gold sector," Erik Jens, the CEO of ABN Amro's International Diamond & Jewellery Group, told Reuters in an emailed statement.
"We don't see an acute problem per se in India nor outside India. It is just a sense of realism which came to the market."
($1 = 61.8900 rupees)
Copyright @ Thomson Reuters 2015