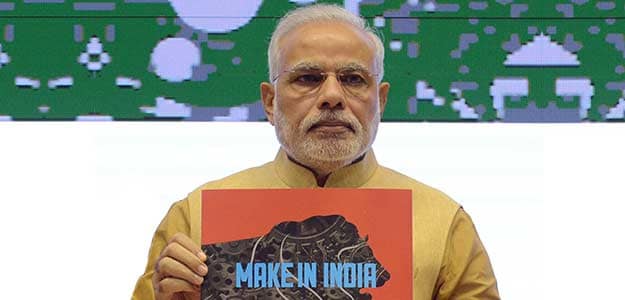 New Delhi: In a sign that reflects investor confidence in the Centre's 'Make in India' initiative, the foreign direct investment (FDI) into the country has witnessed a 48 per cent jump in the seven-month period till April 2015, the Commerce and Industry Ministry said on Tuesday.

The initiative was launched on September 25 last year with an aim to make India a manufacturing hub of the world.

The ministry also said that in 2014-15, Foreign Institutional Investors (FIIs) investment grew by "717 per cent" to $40.92 billion.

Further, FDI inflows under the approval route grew 87 per cent to $2.22 billion during the previous fiscal.

"These indicators showcase remarkable pace of approval being accorded by the government and confidence of investors in the resurgent India," the ministry said in a statement.


The increased inflows of FDI in India especially in a climate of contracting worldwide investments indicate the faith that overseas investors have imposed in the country's economy and the reforms initiated by the government towards ease of doing business, it added.
The 'Make in India' initiatives and its outreach to all investors have made a positive investment climate for India, it said.
It also said that India stands committed to have a FDI policy and regime which is investor friendly and also promotes investment leading to increased manufacturing, job creation and overall economic growth of the country.