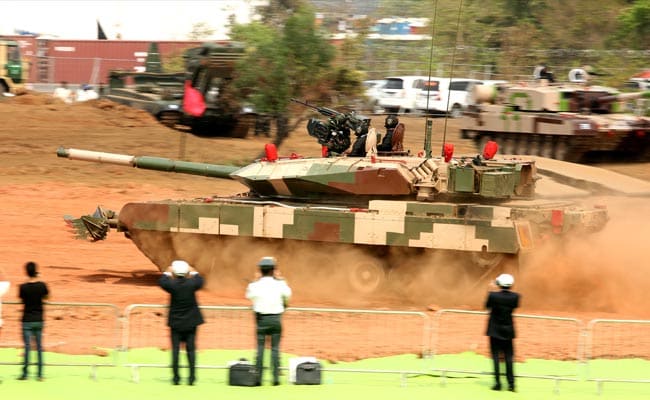 New Delhi:
Welcoming the reforms in foreign direct investment (FDI) in defence sector, industry players today hailed the revised measures as "pragmatic" and offering "more clarity".
In defence sector, the government has tweaked policy to allow 100 per cent FDI by doing away with the condition of access to "state of the art" technology and modified to "modern or for other reasons", a move that will widen scope for investments.
The term 'state-of-the-art' is subjective and could have led to a political witch-hunt later. Most foreign companies were wary of using this provision to ask for higher FDI, Partner and Head of Aerospace and Defence, KPMG India, Amber Dubey said.
"Easy terms like 'modern technology' and 'other reasons' will allow most leading defence companies to come in unhindered. All defence technologies are modern by their very nature.
"This decision will now bring in real investments provided the defence ministry also speed up the procurement process and issues big ticket orders. The avoidable controversies on ownership and control issue is now over," Dubey said.
The earlier policy allowed FDI beyond 49 per cent under the approval route on a case-to-case basis subject to the condition that it would result in access to 'modern' and 'state-of-art' technology in the country.
FDI limit for defence sector has also been made applicable to manufacturing of small arms and ammunition covered under the Arms Act, 1959.
"The defence FDI policy amendment introduced by the government is very pragmatic because 'state-of-the-art' technology was not defined in the previous policy and the way it was, it conveyed a one-dimensional perspective on why a foreign OEM (Original Equipment Manufacturer) could require more equity stake," Pierre de Bausset, President, Airbus Group India, said.
He said the new policy wording communicates the realisation that there may be several other genuine reasons for the government to allow more than 49 per cent stake to the foreign OEMs in a joint venture with an Indian company and they want to take advantage of these for the benefit of the indigenous industry.
Shravan Rewari, CEO, ARI Simulation said the change in the norms will increase the level of comfort of foreign companies whose Intellectual Property Rights (IPR)-related concerns were holding them back from engaging fully with the 'Make in India' initiative.
Noting that defence is extremely technology driven and OEMs invest huge sums of money generating technology and IP, Dhiraj Mathur, Partner-Aerospace and Defence, PwC India said the fact that there was no control permitted earlier was a major issue that was quoted for not investing in India.
"The obstacle has now been removed and coupled with the major simplification in DPP (Defence Procurement Policy), OEMs should respond positively and pro-actively to these path breaking reforms," Mathur said, emphasising that issues of national security must be dealt with thorough licensing and sector specific policies, not by the FDI policy.
Rewari said the move will widen the base for FDI in defence manufacturing in India and has the potential of positioning it as an export hub besides fulfilling the domestic requirements within the country.
Lt Gen (retd) H S Panag said the development was a "good thing" for the army as this will attract more foreign players and they can manufacture their products here.
(This story has not been edited by NDTV staff and is auto-generated from a syndicated feed.)