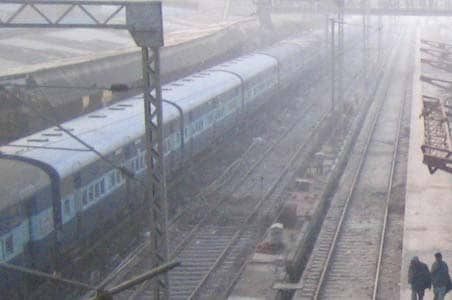 Noting that foreign direct investment (FDI) and privatisation in railway sector could be the next big ticket reforms, the Economic Survey 2013-14 on Wednesday said the government's proposal to relax FDI in railways should be examined carefully and quickly.
A proposal has been initiated by the Indian Railways for making suitable changes in the existing FDI policy in order to allow foreign direct investment in railways to foster creation of world-class rail infrastructure.
The proposal envisages allowing FDI in all areas of the rail sector except railway operations.
"Even in railway operations, FDI is proposed in PPP projects, for suburban corridors, high speed train systems, and dedicated freight lines. While privatisation of railways has been successful in some countries like Japan, it has failed in some others like the UK. So this proposal needs to be examined carefully and quickly to allow privatisation/ FDI in areas where it is feasible," said the survey, tabled in Parliament by Finance Minister Arun Jaitley on Wednesday.
Looking to attract funds for infrastructure development, the Railways Ministry would seek approval of the Union Cabinet to relax FDI policy to overcome cash crunch.
The Commerce and Industry Ministry has circulated a draft Cabinet note for inter-ministerial consultations.